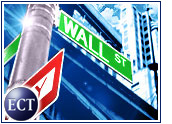 Ariba (Nasdaq: ARBA) hit US$10.81, up 63 cents, in morning trading Monday following news that IBM will offer its customers the Ariba Buyer online purchasing system worldwidebeginning in the second quarter of this year.
Ariba Buyer allows businesses to manage corporate purchasing functions with suppliers and online marketplaces directly from employee desktops.
The IBM-managed Ariba Buyer service will include all the system'sapplications, as well as IBM help-desk support and application hosting, IBMsaid. Customers will also be able to choose from a set of hosting options.
Jim Gant, vice president ofe-business hosting at IBM Global Services, said that Big Blue has seen "strong worldwide demand" for its e-procurement hosting at its 37 worldwide e-business hosting centers.
The new agreement, Gant said, will "address the many mid-size companies thatrequire an e-procurement solution that is structured according to theirpurchasing requirements and staffing resources."
IBM said its customers will be able to buy the Ariba service at pricesstarting at less than $20,000 per month.
The deal builds on a partnership formed in March 2000, when Ariba and IBM agreed to collaborate on business-to-business(B2B) e-commerce products and services.
The companies said the new service will be demonstrated at a trade show in Las Vegas, Nevada later this week.
Ariba offers Web-based software and services that help businesses coordinate trading processes and information sharing. Through its applications, platform and network, Ariba provides companies and their trading partners with a common online environment that makes supply chain transactions more interactive.