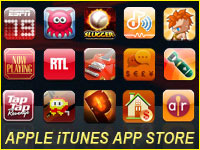 Apple has announced a new subscription service that will be available to all content-based apps on the App Store. This includes magazines, newspapers, videos, music and more. Apple will process payments and keep a 30 percent share as it does with current App Store sales. However, if a publisher should sell a subscription on its own site and then route it to the App Store, Apple would not collect the 30 percent commission.
Publishers are free to set the price and duration of subscriptions, as long at they do not offer deeper discounts elsewhere. Customers can manage their subscriptions on their account page and choose when and if they should be automatically renewed.
This is the same digital subscription service employed with News Corp.'s launch of The Daily, a multimedia newspaper designed for the iPad, two weeks ago.
Apple did not respond to the E-Commerce Times' request for comments by press time.
Access to a Huge Customer Base
While subscriptions are new to Apple, the model is hardly new to the Internet.
"I don't see this being quite the breakthrough iTunes was for music," Carl Howe, director of anywhere consumer research at the Yankee Group, told the E-Commerce Times.
"Zinio already distributes magazines electronically to iPads, and Amazon already offers electronic newspapers through its Kindle eReaders, so this isn't about being first to the market."
Publishers will likely be influenced by the ease of use Apple offers to subscribers.
"What Apple is bringing to the periodical market is buying convenience," said Howe. "Instead of dealing with a variety of distributors, each of whom wants billing rights and demographic information from the consumer, Apple consolidates a lot of that billing relationship through its iTunes Store."
Consumers won't require a learning curve to jump on board — Apple has established itself as a trusted source for digital media.
"Because most consumers already have some relationship with Apple through iTunes, magazine publishers can capitalize on that relationship," said Howe. "They'll see a small uptick in subscription rates. I say small because I don't think new channels will change the number of subscribers interested in the content — iTunes subscriptions will just convert more of them to buyers."
Apple's cut may not be much of a deterrent to content publishers hungry for subscribers.
"I don't think the 30 percent fee will have much effect on publishers," said Howe. "Many publishers pay as much as 50 percent fees for distribution through big channels such as Amazon or Borders, so 30 percent is within the realm of current practice."
Expanding a Digital Empire
What Apple has to offer is a large base of potential new customers who can access content through a streamlined mechanism.
"First and foremost, Apple's strategy is predicated on the notion that its App Store offers publishers and owners of other content — including music and video files — a superior channel for connecting with consumers," Charles King, principal analyst at Pund-IT, told the E-Commerce Times. "The company's 30 percent surcharge is the toll content owners will pay for traveling on Apple's road."
Will the Apple tax of 30 percent force publishers to raise subscription prices?
"You'd think so, but Apple's terms, which simply state that the cost of subscriptions offered on the App Store be the same or lower than the price available on private sites, would place the onus for any price rise on publishers. In essence, they're damned if they do or don't," said King.
"Publishers will have to decide whether paying Apple a 30 percent fee is worth the value of distributing their content through an established third-party site," he continued. "Apple's clearly playing hardball with publishers, but they're gambling that their mindshare among consumers allows them to charge anything they want."
Apple's online content selection and delivery capabilities are growing.
"If they win, the App Store could become the de facto site for any and every sort of content sale," said King, "but 30 percent is a high enough figure that publishers could be inspired to invest more in their own efforts."
Could this be the Internet breakthrough for publishers?
"I don't know that I'd call it a breakthrough like iTunes," said King. "Apple's clearly trying to leverage its market mojo here — there's no way a 30 percent surcharge would fly otherwise. The gamble for publishers is whether or for how long Apple's App Store will rule this particular part of the market. It's a self-sustaining model, really. Attracting new types of content and consumers is critical to the App Store's longevity."