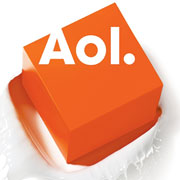 AOL is shifting toward decentralization of its marketing efforts. The online company this week named Allie Savarino Kline as chief marketing officer of its Advertising.com unit. In the newly created position, she will have global oversight of Advertising.com and will handle marketing strategy for the group's advertising solutions for publishers, advertisers and agencies.
Advertising.com is AOL's advertising technology. The group handles advertising for AOL itself and also supports the AOL ad network.
A History in Advertising
Kline's previous experience includes brand management and marketing strategy for a number of advertising and technology-focused companies. She was most recently chief marketing officer at the advertising technology company 33Across. Kline previously served as vice president at Brand Affinity Tecnologies, and before that ran global marketing at Unicast.
Advertising.com CEO Ned Brody announced the new appointment on the company's blog Wednesday morning. Kline will report to Brody when she starts on Jan. 1.
"I've been in the ad space a long time, and I was surprised to learn about the depth and aggressive nature of AOL's ad suite," Kline told the E-Commerce Times.
Her goal is to build more recognition as the company works to expand its offering.
"The group has had a longstanding vision to ready for that," noted Kline. "I plan to be sure we are doing an effective job showing just how ready the team is."
AOL's Decentralizing
Earlier this month, AOL let go its CMO and head of communications Jolie Hunt, who had only been in the position since July. The company said it was eliminating the position, and would structure a more decentralized marketing strategy. Hiring Kline as CMO of an AOL unit is the first step in that new initiative.
"This move is consistent with an effort to highlight the operations of each of the divisions more prominently," Greg Sterling, founding principal of Sterling Market Intelligence, told the E-Commerce Times.
Like AOL, Advertising.com has gone through changes and reorganizations, and on the way it becomes necessary for someone to reinforce the company's offerings.
"There's a sense that agencies, advertisers and the marketplace as a whole are unaware of AOL's ad products and platform capabilities," said Sterling. "This is an effort to boost awareness and reintroduce AOL into the discussion of online advertising. Much of the attention — on the PC — has recently focused on real-time bidding platforms and not on conventional ad networks. AOL is perceived to be in the latter category, and an 'older' player."
The decentralizing of AOL is part of a broader strategy for the company.
"The move to replace an overall CMO with a divisional CMO is partly an effort to provide a narrower focus to the job and perhaps to make it more manageable. It also symbolically reflects AOL's brand challenges and ambivalence," Sterling said.
"Ever since AOL fell from favor several years ago among consumers, it has not been sure whether to emphasize the corporate brand or its individual portfolio brands," he observed.
With this move, AOL has a divisional CMO who brings experience to the table.
"I think most of my experience has been used to help build the ad tech brands in the digital space," said Kline. "My background has always been in trying to create a marketplace and trying to build a leadership brand. The technology ad.com has in place is positioned to where the market is growing."