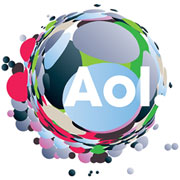 On midnight Monday, AOL announced it will buy The Huffington Post for US$315 million — $300 million in cash and $15 million in AOL stock. The price is about 10 times the Post's revenue of $31 million. The cofounder and public face of The Huffington Post, Arianna Huffington, will become president and editor-in-chief of the Huffington Post Media Group, which will handle all Huffington Post and AOL content.
The Huffington Post, founded in 2005, draws in 25 million unique visitors a month. The news site covers a wide range of topics, from celebrity gossip to politics.
AOL's revenues have been declining, and this move is part of its transformation into a content-oriented company. AOL has bought more than a dozen companies in the last two years, with the Post its largest among them.
AOL owns other notable online content sites: Engadget, TechCrunch, Moviefone and MapQuest.
Neither AOL nor The Huffington Post responded to the E-Commerce Times' requests for comment by press time.
AOL Nabs a Winner
AOL gains a powerful force in news and politics with Arianna Huffington, as she has been a very public face for The Huffington Post.
This purchase could help AOL regain some relevance. While it was a giant during the dot-com boom, AOL hasn't found its place since the fall of dial-up Internet.
"This may be the precursor to Arianna becoming the Rupert Murdoch of the 21st century," Charles King, principal analyst at Pund-IT, told the E-Commerce Times. "Traditional Internet service providers like AOL are doing everything they can to remain relevant today in a world that is moving away from the ISP model they pioneered in the 90s."
The Huffington Post has grown to be a powerful force in the Internet news world.
"As different as things are today, technologically, from when AOL was at its peak, content is still king," said King. "The Huffington Post and The Daily Beast are the new darlings. The old-line media companies are doing everything they can to keep a toehold in this new world. Look at last week's big news of News Corp. launching The Daily, a global USA Today model for the iPad."
Why didn't Huffington go for an initial public offering?
"An IPO is always a risk," said King. "The IPO market is really odd now. It's nowhere near what it as when three guys in a garage could get millions for their idea. Plus, there is some grace period where the owner of the company agrees to stay on for a period of time. If things work out, Arianna could work happily for AOL. If things go south, she has a big chunk of money to go off and do something else."
AOL Gains Competitive Oomph
This announcement gives AOL some positive press and a huge boost to its content.
"With this deal, AOL has added a popular news site to its content portfolio," Azita Arvani, principal of the Arvani Group, told the E-Commerce Times. "This will obviously help with bringing in more eyeballs and more advertising revenue."
AOL runs other content-providing sites and will need to find a good way to make it all fit together.
"The immediate question is whether Huffington Post can and will be integrated well with the other AOL content properties, including TechCrunch," Arvani said. "The longer-term question is whether AOL's vision as a content destination will eventually pay off."
For Arianna Huffington, the deal offers a strong cash payoff. For AOL, the buy means a strong dose of relevancy. Look out, Yahoo.
"Huffington Post gets a sweet $300 million in cash, and $15 million in AOL stocks," said Arvani. "Meanwhile, Yahoo should be paying attention, as a content-rich AOL poses a bigger competition to Yahoo."