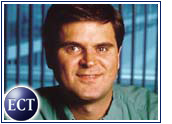 America Online, Inc. (NYSE: AOL) announced Thursday that it has purchased Quack.com, a company with technology that enables consumers to access Internet information by using voice commands over a regular telephone.
AOL called the acquisition an important step in advancing its "AOL Anywhere" strategy, giving its members access to e-mail, news, traffic and weather reports, and movie times without being tied to a computer.
Beyond the PC
"Quack.com's goal has always been to make it possible for anyone, anywhere to enjoy the benefits of the Internet simply by talking with it," said Alex Quilici, co-founder and chief executive of the speech-recognition company. "Joining with AOL will help make that goal a reality."
Aside from its Sunnyvale headquarters, Quack.com has offices in Toronto and Boston.
AOL, which is seeking regulatory approval to merge with Time Warner, Inc. (NYSE: TWX), has been busy expanding its reach into wireless territory. The company is in the process of rolling out AOL TV, an interactive television service, and recently completed the acquisition of MapQuest.com, which provides driving directions and location-based services over Internet-ready phones.
AOL also owns Digital Cities, a Web-based service that provides local information for a number of U.S. cities, and Moviefone.com, which offers movie information over the Internet and telephone.
Big Profit for Bid.com
While AOL did not say how much it is paying for the voice portal company, one investor, Canada's Bid.com International, Inc. (Nasdaq: IDS) said it will get the equivalent of $16.2 million (US$) in AOL common stock for its stake in Quack.com.
Bid.com's initial investment in the California company was about $676,000.
Bid.com will use the proceeds from the sale to build its business-to-business (B2B) operation, said President and Chief Executive Officer Jeff Lymburner. "Not only will this substantial gain significantly enhance our long-term cash position without any dilution to shareholders; it will permit us to accelerate our global e-commerce activities," he said.
Lycos Passed on Quack
Competition is heating up in the race to voice-activate the Internet. Web portal Lycos recently entered an agreement with Boston, Massachusetts-based Mobilee to develop a talking portal. The companies plan to unveil the new service before the end of the year.
Lycos told the E-Commerce Times in August that it had ended an earlier agreement with Quack.com because things were not moving ahead quickly enough. Mobilee already has about a million customers for its streaming audio service, which pushes news, weather and other information to subscribers' cell phones.