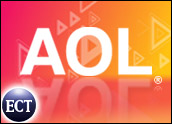 AOL has reached a deal to purchase affiliate marketing network Buy.at in an effort to expand its online advertising platform.
Buy.at, which operates networks in the U.S. and the UK, will become part of AOL's New York-based Advertising.com and Platform A online marketing organizations.
The terms of the deal were not disclosed. Founded in 2002, Buy.at was a closely held private company with one major venture backer.
The move will add another element to Platform A "while also supporting our international strategy," said AOL CEO Randy Falco.
The buy will add an affiliate network option to Advertising.com's existing Web advertising network and search engine marketing services, Falco said, noting that AOL will move to aggressively expand the Buy.at networks both in the U.S. and overseas.
Links and More Links
Buy.at and other affiliate networks use partners to drive traffic to one another's sites. For instance, a content publisher may include a link to a merchant's site on one of their pages. Typically, however, instead of receiving a payment per click or based on how many times an ad is seen, advertisers pay only when a visitor to its site completes a purchase or takes similar action, such as submitting their e-mail address.
There are dozens of affiliate marketing programs that encourage large and small Web publishers alike to include merchant links on their sites. Competitors include Commission Junction, LinkShare and a host of other firms. In recent years, many affiliate marketers have moved to clean up their networks, working to ensure that their merchant ads don't appear on sites that also propagate spyware and adware.
Buy.at has been a leader in developing technology and forging key partnerships in the arena, AOL said. The firm recently launched a service called "ContentEngine," which allows retailers to automatically customize their offers on affiliate Web sites. It also offers a solution aimed at leveraging social networking pages for affiliate partnerships.
Affiliate marketing will be a key part of many future online marketing strategies, said Forrester Research analyst Shar VanBoskirk. While search marketing is seen maturing as a channel, affiliate programs have more room to grow, to be better targeted and customized to meet the needs of both consumers and merchants, VanBoskirk told the E-Commerce Times.
With the overall interactive marketing channel to be worth US$61 billion within four years, according to Forrester Research data, the much of the growth will come from marketers "who will leverage a distribution of channels rather than pour new spends into a single place," VanBoskirk said.
"The same interactive strategies and technologies will find their way into all marketing channels," she added.
Going Global
The Buy.at purchase marks the fifth advertising-related acquisition for AOL during the past 15 months. During 2007, it bought behavioral targeting firm Tacoda, mobile advertising player Third Screen Media and Adtech, a major ad-serving firm in Germany.
When AOL bought contextual advertising firm Quigo late last year, Falco called it one of the "final pieces" of the Platform A advertising strategy, which was built largely on an early acquisition: the 2004 purchase of Advertising.com.
Buy.at will give AOL additional overseas reach. The company was run out of offices in the UK and New York and many of the e-commerce merchants that utilize the program have an interest in attracting more overseas buyers.
The timing of the latest buy is interesting, given the turmoil caused by Microsoft's move to purchase Yahoo, a deal that could leave AOL with fewer would-be buyers, said Greg Sterling, founding principal of Sterling Market Intelligence.
"AOL has been adding and building as if they plan to go it alone," Sterling told the E-Commerce Times. "The way it has invested in other firms, it clearly wants to be a major player, but if Yahoo and Microsoft merge and there's two giants ahead of it, that becomes a lot harder to achieve no matter how many little ad firms they roll up."