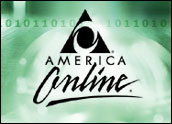 Time Warner has reached a deal with the Securities and Exchange Commission (SEC) to pay US$300 million in fines to settle a long-simmering investigation into America Online's accounting practices during the height of the dot-com boom.
The company said the SEC has formally approved a settlement that calls for Time Warner to pay the cash penalty and to hire an independent examiner to look into various online advertising transactions with some 17 other parties identified during the investigation.
'Round Trip' Ad Sales
The investigation focused largely on so-called "round-trip" transactions, in which AOL paid sites that bought advertising space on its network, essentially paying itself for that space.
Time Warner will also restate more than two years' worth of results — from the fourth quarter of 2000 through 2002 — reducing advertising revenue at AOL by $500 million over that stretch. However, the deal does not call for it to admit any wrongdoing.
Three Time Warner executives — Chief Financial Officer Wayne Pace, Controller James Barge and Deputy Controller Pascal Desroches — also reached settlements and agreed to cease-and-desist orders barring a return to the earlier practices.
Time Warner has been working to resolve the accounting questions for the better part of four years. The SEC issued a cease and desist order against some of AOL's accounting practices in 2000.
Range of Complaints
Time Warner floated the proposed settlement to the agency late last year. The media giant, which merged with AOL in 2000, had previously settled a Justice Department inquiry by paying a $210 million penalty.
"We look forward to continuing to operate our businesses [as] best in class and [to] delivering sustained, superior growth to our stockholders," AOL CEO Dick Parsons said in a statement.
"Our complaint against AOL Time Warner details a wide array of wrongdoing," SEC Chief of Enforcement Stephen Cutler said. Cutler said AOL is also accused of inflating its numbers in other areas, including how it handled revenue from AOL Europe.
The settlement involves transactions with Homestore, which has had its own lengthy dealings with investigators, business-to-business buying hub PurchasePro.com and a third, unnamed software firm.
Ironically, some analysts say the looming investigations might have been one reason that Time Warner never followed through on widely reported discussions at the board level to sell off the Internet unit. Those discussions came as AOL was struggling to keep customers from departing amid the rise of broadband Internet connections.
New Day
That problem hasn't completely gone away, but AOL has seen its boat lifted by the newly rising Web tide, with revenues from advertising higher. In its most recent quarterly report, Time Warner said the AOL unit saw an 8 percent jump in profits, despite losing nearly 2 million U.S. users over the course of the previous year.
Now, one of AOL's main goals is to break free of the walled-in community it sought to build in its early days, opening more of its products and services to non-members who can access them through the Web.
Forrester Research analyst Charlene Li told the E-Commerce Times that the new strategy seems to have reinvigorated AOL and given it a chance to compete head-to-head against Yahoo and MSN.
"As the importance of search, and of merging search with commerce and community grows, AOL finds itself in a better position competitively," Li said. Keeping AOL longer and waiting for more broadband adoption, meanwhile, also gives Time Warner more of an opportunity to test the philosophy of convergence that drove the merger of AOL and Time Warner, she added.