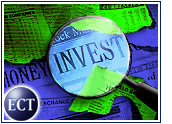 With online payment company PayPal (Nasdaq: PYPL)set for a Thursday IPO, analysts are optimistic aboutits prospects.
"The signs are there that they will continue to besuccessful," Gartneranalyst Avivah Litan told the E-Commerce Times. Litanexpects the IPO to be successful, but "not the wildkind of success we saw a few years ago."
The company plans to offer 5.4 million shares pricedbetween US$12 and $14.
Web Pay Standard
According to analysts, PayPal has done a good job of corneringthe online payment market.
"People will move to onlinefinancial services if they improve the physical world,and PayPal is a great example of that," GigaInformation Group analyst Penny Gillespie told theE-Commerce Times.
In a study released Tuesday, Gartner said PayPal islikely to expand beyond the person-to-person marketand become the electronic cash standard for Webpurchases.
Of 1,000 U.S. online consumers surveyed, 33percent said they consider PayPal a "highly trusted" provider ofpayment services; 27 percent already use the company's services; and 8percent plan to use PayPal for future purchases.
"Overwhelming market lead and brand awareness positionPayPal as the company most likely to establish thelong-awaited and critical e-cash standard for Internetpurchases, especially for items less than $50," Litan said.
Ahead of Competition
PayPal does face competition, including Yahoo! PayDirect,Citibank's c2it, Western Union's MoneyZap, theU.S. Postal Service's CheckFree and a joint venture between EBay(Nasdaq: EBAY) and Wells Fargo. But Litan said PayPal"already has too much of an early-mover advantage."
Gartner found that just 11 percent of online shoppers useEBay's payment system, while 3 percent use Yahoo's serviceand 1 percent use c2it.
Movin' On Up
Although it has four times as many personal customers asbusiness accounts, PayPal gets most of its revenuefrom transactions paid by merchants, and thosetransaction fees are going up.
According to a filingwith the U.S. Securities and Exchange Commission, theaverage fee in the fourth quarter was 3.2 percent, upfrom 2.1 percent a year ago.
Most of PayPal's business customers are small, butonce the company reaches 25 million users — up from 13million today — large e-tailers may be forced toaccept PayPal as an alternative to credit card payments, Litan said.
Credit cards currently are used in more than 93 percent ofonline payment transactions.
Out of the Red
Despite strong revenue, PayPal has yet to book aprofitable quarter. For the fourth quarter, the company reported $40.4 million in revenue — a 357 percentincrease over the year-ago period — but had a net lossof $18.5 million, compared with a loss of $41.9 million inthe fourth quarter of 2000.
Litan expects PayPal to get out of the red in thefirst quarter with a profit of about $3 million.
Speed Bumps
Even if it can post a profit, PayPal faces otherobstacles.
"They are moving a lot of money and theyare getting too big to fail, so regulators arestarting to look at them more carefully," Litan said.
Four states, including California and New York, areconsidering regulating PayPal.
PayPal also depends heavily on EBay. In the firstnine months of 2001, the company said, 68.3 percent of payments weremade through an auction site, primarily EBay. That maycause concern among investors, since PayPal has nocontract with the auction giant and, in fact, has amajority stake in a competing payment system.
Gillespie said PayPal may have a problem if itsability to process auction payments is somehow curbed,but she does see other opportunities.
"There are a lot of other auction houses besides EBay," Gillespie said. "I don't thinkit's totally far-fetched that we would see onlineproviders accepting multiple payment methods, as theydo with credit cards."