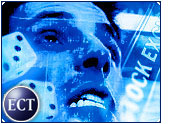 The good news out of Palo Alto, California late last week was that a technology company — an Internet company at that — had filed for an initial public offering.
But as PayPal knows, or will soon find out, it's one thing to file for an IPO, and another thing entirely to pull it off. The U.S. Securities and Exchange Commission could probably wallpaper a block of houses with the IPO registrations that never became actual IPOs.
Still, there's something to be said for stepping up to the plate the way PayPal has. There may be ulterior motives in play here, such as, what better way to dangle itself as takeover bait? But no matter what the motivation, the move is well-timed.
It takes courage, maybe even nerve, to do what PayPal did. Especially when you consider it has yet to turn a profit — even the New Age, "pro forma" kind.
Out on a Limb
In fact, cynics could argue that PayPal sees little chance of obtaining the large dose of venture capital that it will need to survive, and so turning to the public markets is a last resort. But haven't we had enough cynicism?
PayPal does have quite a bit going for it. It has grown its share of the online payment market steadily. It has become a favorite of eBay (Nasdaq: EBAY) members — and we know that's worth something these days.
Moreover, it has a viral marketing campaign built into its service. You want to get PayPal money? You've got to get a PayPal account.
Pesky Kid
However, isn't it unlikely that big, powerful banks and credit-card companies are going to let an upstart like PayPal kick sand in their faces for long? Care to place a bet that before the IPO gets too far down the chute, someone reaches in to buy PayPal?
It's not just the banks that might want a piece — or all — of PayPal. Smart money says that somewhere in eBay's headquarters, someone is crunching numbers over and over again to put a price tag on PayPal.
eBay has come out with its own online payment system, but what better way to grow than to gobble up an industry leader? eBay has been on an acquisition spree and recently registered to sell US$1 billion of its own stock in part to fund potential future purchases.
Put PayPal in the "logical next step" column.
Thanks for the Smiles
In any case, whatever happens to PayPal down the road, it is owed a bit of gratitude right now.
The phrases "e-commerce" and "IPO" haven't been used together much lately. And when they were, it most often had to do with long-ago offerings that turned sour, prompting investors to sue anyone and everyone who could even possibly be to blame.
In fact, just about the only thing that could be considered good news in and around e-commerce lately were proclamations that the September 11th terrorist attacks weren't going to do too much damage to the earnings of the top companies.
But the PayPal announcement has provided what we all needed: a distraction, something to talk about. The IPO analysts had to be rousted from their Rip Van Winkle slumbers, where they waited in suspended animation for something to happen.
Memory Lane
Those that came to life talked about how the offering seemed to belong in mid-1999. And that's true. PayPal has all the markings of a company straight from the heady go-go days. Rapidly expanding market share. Steep losses. Seemingly unlimited upside.
And at the same time, an unproven business plan. A clouded future.
Too much lately, we've focused on the downsides. For a little while at least, PayPal is reminding us that despite all the gloom and doom going on around us, both business-related and not, it's still fun to speculate on what a company might one day become.
Whether PayPal becomes a division of a larger enterprise is irrelevant. It's the speculation and interest in the IPO market that matters. And it came along just in the nick of time.
What do you think? Let's talk about it.
---
Note:
The opinions expressed by our columnists are their own and do not necessarily reflect the views of the E-Commerce Times or its management.
---