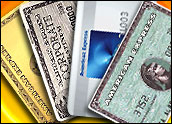 Master Chief is going after some real world conquests in the newly released Halo 4 from Microsoft.
In time for the launch of the game, American Express teamed with Microsoft to launch a campaign that will reward players who sync their American Express card to Halo 4 — and by default, Xbox Live.
Dollars for Gaming
For registered players in the U.S. who sync their American Express card to Xbox Live, rewards start at a US$10 statement credit from American Express and include $5 off a $10 purchase at AMC Theaters. The promotion is also active in the UK, where participants get similar rewards from Carphone Warehouse, Cineworld and Dixon's Travel.
Players can trigger offers by meeting certain goals in-game. For example, finishing a Spartan Ops Mission on any difficulty level unlocks "Operation Completion." Players are rewarded with a Best Buy offer to get $50 off a $100 purchase (in the U.S.). UK gamers get a similar offer from Currys PC World. Another challenge, "Wake Up John," rewards gamers for completing a campaign at the normal or harder level to get a $25 statement credit.
"Essentially, the upside for American Express is that it gains access to the gaming market for transactions and spending for a variety of goods," Scott Steinberg, lead analyst at TechSavvy Global told the E-Commerce Times.
The campaign is a way of increasing engagement for both Microsoft and American Express, he noted. Both brands are able to boost loyalty and affinity among gamers.
Eye on the Prize
While there are rewards at all levels of the game, there's an ultimate prize that will drive any gamer to apply for an American Express card and sync it to Halo 4.
American Express initiated the "Lone Wolf Legend" challenge. The first 25 people in the U.S. and the first five people in the UK to complete the campaign solo on Legendary difficulty (the hardest setting) will win a trip to E3, the video game trade show.
American Express and partners will pick up the tab for airfare, accommodations and event access. Just days after the release of Halo 4, it's likely that those spots are already filled — but there's still incentive for gamers to sync their cards to gain rewards from American Express.
Sync With Rewards
To gain access to the program, gamers must complete a few steps, including registration at Amex Sync. In the U.S., cardholders have to register their credit card and Gamertag at amexbox.com; in the UK, the site is amexbox.co.uk.
The code can be entered into the Xbox Live account to sync; then rewards get loaded directly on the card. Most of the rewards show up as a statement credit at the time of purchase. American Express produced a video that describes the steps.
Sync is a fairly new format for American Express.
"They are looking for new avenues for people to use the card," Billy Pidgeon, senior analyst at Inside Network told the E-Commerce Times. "People are getting more social and comfortable about using the card."
The product, Sync, may be new, but Pidgeon believes gamers are early adopters of tying their credit card to online accounts. This may be a way for American Express to capture business from virtual accounts such as PayPal. There are additional benefits for American Express and its partners, as the program ties into gamers' data feeds.
"It helps marketers to build profiles, and they can see what people are buying — what they're looking at. It can help them to better place ads, and they can pass some of that information along to some of their partners," said Pidgeon.
Online comments from gamers taking part in the program have so far been positive. Many see it as American Express paying them to play Halo 4. It is not known whether American Express will extend the promotion to other games.