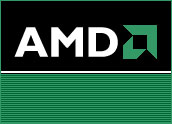 Chipmaker Broadcom has agreed to acquire Advanced Micro Devices' digital television chip business for US$192.8 million.
About 530 AMD employees will join Irvine, Calif.-based Broadcom as part of the deal, said AMD spokesperson Jo Albers. The transaction is expected to close sometime during the fiscal quarter ending Dec. 31. AMD is based in Sunnyvale, Calif.
AMD to Refocus on x86 Chips
"As we announced in our Q2 earnings call, we evaluated the strategic fit of our non-core businesses and determined to divest our consumer electronics group," Albers told the E-Commerce Times. "[Digital TV] is one of those businesses, and the other was the handheld chip business."
AMD acquired its digital TV and graphics chip business through the 2006 purchase of ATI Technologies.
The sale of the digital TV chip business is part of AMD's strategy to become leaner and refocus on its core business: selling x86 computing chips, which are embedded in servers, mainframes, desktops and laptop computers.
AMD will also focus on the graphics chip and card business it acquired from ATI. The ATI Radeon graphics cards and chipsets are embedded in video game consoles, TV tuners and other devices, Albers noted.
"We're committed to growing both of those businesses," she said.
AMD Struggling
The decision to sell its digital TV chip unit to Broadcom comes at a time of transition for struggling AMD.
The company recently appointed Dirk Meyer, who had served as president and COO for many years, to the post of CEO. The prior CEO, Hector Ruiz, is chairman of the board.
AMD has reported seven straight quarterly losses and has a shaky balance sheet.
"They're in desperate need of cash and likely to run out by the second quarter of 2009," John Dryden, an equity analyst with Charter Equity Research, told the E-Commerce Times." [The sale of its digital TV chip business] gives them an additional quarter of cash to cover operating losses. They're losing money every quarter, and they needed to get rid of the employees and beef up the balance sheet."
The ATI acquisition never really panned out for AMD and has been a huge drain on the company's resources, Dryden said.
"It's been a big strain, financially, due to the $5 billion in debt the ATI deal brought to AMD's balance sheet," he noted.
Intel Taking Market Share
AMD's biggest problem, however, is that it continues to lose market share to Santa Clara, Calif.-based chip giant Intel.
"Intel has been gaining share over the last three to four quarters in all platforms of microprocessors," Dryden said. "Going forward, AMD is still up against Intel, but they do have a refreshed product portfolio across servers, desktops and notebooks."
Dryden doesn't expect AMD to get back in the black until some time in late 2009, but he noted that the company has taken other steps to improve its operating efficiency — namely, the outsourcing of some of its manufacturing capacity.
Broadcom Comes Out on Top
The big winner in the $192.8 million transaction appears to be Broadcom.
"AMD sold the digital TV chip business for less than they would have liked," Dryden said. "It's favorable pricing for Broadcom."