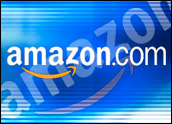 Perhaps not content with successful sales of its own electronic reading device, Amazon on Monday added another chapter to its e-book strategy with the purchase of Portland, Ore.-based Lexcycle, the makers of Stanza, a reading application downloadable onto iPhones and iPod touches.
In announcing the acquisition, Lexcycle commented that it sees a bright future for e-reader and e-book innovation.
Those innovations are contingent upon a wider consumer acceptance for reading books on a variety of screens, and Amazon clearly believes it's helping to blaze that trail with its Kindle 2. Since its release earlier this year, the device has garnered rave reviews from everyone from The New York Times to Oprah Winfrey.
During last week's earnings announcement, Amazon executives said they had been pleasantly surprised by better-than-expected sales of the Kindle 2, considering the weak economy.
Enhancing the Reading Experience
Looking ahead, Lexcycle officials are promising the same experience that has led to what it says are 1.3 million customers in 60 countries. The company is not planning any changes to its Stanza app or user experience as a result of the acquisition, according to Lexcycle executives. Customers will still be able to browse, buy and read e-books from the company's content partners.
Amazon was no doubt attracted to Stanza's ability to allow reading in a variety of formats, including PDF, XML and EPUB. However, other qualities will also help the Seattle-based e-commerce giant further its electronic reading agenda.
Stanza "has interesting capabilities, one of them being able to do purchases without launching a browser," Rob Enderle, principal analyst for the Enderle Group, told the E-Commerce Times. "The less distance between the person and the product, the higher the sell rate — and this isn't about sellling e-books, this is about selling books. That alone had Amazon's interest."
Imagine being halfway through the latest James Patterson thriller on a Kindle or a Stanza-equipped iPhone, and suddenly a box pops up on the screen alerting you to other books by the same author. "If you can make it relatively seamless between reading and buying, you can get recommendations on the next book in a series, that kind of thing. As you finish book one in a series, if can give you an offer to buy book two, and you buy it as you read it."
Amazon's Ultimate Goal
Amazon already provides a iPhone app that relies on its proprietary Kindle e-book technology. However, its purchase of Stanza can put it on other screens while expanding choices for potential customers, Enderle said. "They're looking for breadth. They're creating a platform that will attract people so that Amazon becomes the favored back-end technology. They're trying to Microsoft the market, so, in effect, they want to be hardware-independent and be the glue that holds it all together. [What] Microsoft successfully did with the operating system, Amazon's trying to do with the e-book platform."
The Kindle 2 highlights a feature that will turn any downloaded title into an audio book, and Stanza offers the same support for MP3 files that can be turned into audio books on iTunes.