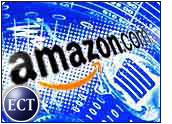 Amazon.com (Nasdaq: AMZN) has taken its search for a revenue boost to the newsstand, announcing the launch of a magazine subscription store Tuesday.
The magazine outlet launch comes just days before the holiday shopping season begins in earnest, later this week.
Seattle, Washington-based Amazon said the new store gives shoppers another option for holiday gift-giving, especially those bought at the last minute.
Steve Kessel, general manager of Amazon.com's Books, Music, Video and DVD segment, said that as customers enter the holiday season, they are looking for simple shopping options.
"We're making it even easier for Amazon.com customers to find and discover whatever they're looking to buy online," Kessel said.
Most of the hundreds of magazines for sale at Amazon carry discounts. For instance, Time magazine can be purchased at 77 percent off the newsstand price, while Rolling Stone can be had for 88 percent off the cover price.
All Tied Up
Amazon is attempting to position itself as an ideal new sales channel for magazine subscriptions, saying it has the ability to place "relevant magazines for our customers across the Amazon.com Web site."
Magazine offers will be promoted with related products across the site, Amazon said, with video games magazines accompanying ordering information for the Xbox game console, for instance.
"Amazon.com's ability to connect the right product with the right customer at the right time is a smart way to sell magazines and attract subscribers," Time, Inc. vice president of marketing Gene Foca said.
Turning the Corner?
The launch comes as Amazon faces a critical fourth quarter. Though it recently reiterated its prediction of an operating profit for the last three months of 2001, it also acknowledged that sales may be flat for the period, which is traditionally Amazon's busiest.
Meanwhile, analysts have been raising flags for some time about stalled growth in Amazon's core books, music and video category, even as EBay (Nasdaq: EBAY) and other competitors seek to erode Amazon's market share with sales offerings along those lines.
Sales Without Touching
Magazine subscriptions offer Amazon yet another chance to sell a product it never has to handle or warehouse, a recurring theme in many of its recent launches.
The e-tail giant has moved into downloadable software and music, and also recently launched an Internet travel store it runs through a partnership with Internet travel sites Expedia (Nasdaq: EXPE) and Hotwire.com.
That deal follows on the electronics sales arrangements Amazon has with brick-and-click retailer Circuit City.
Natural History
Amazon did not disclose the financial arrangements it had made with the magazine publishers.
The company comes to magazine sales relatively late. Its main competitor, Barnes&Noble.com (Nasdaq: BNBN), bought a 32 percent equity stake in online subscription company ENews.com in 1999. Barnes&Noble.com does not break out magazine subscriptions in its sales figures.
ENews itself was an e-tail pioneer, launching in 1993, two years before Amazon debuted.