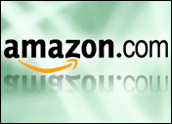 One of the features of Amazon Prime, in addition to free two-day shipping, is access to free video content. To sweeten the deal, Amazon is using its Amazon Studios division to produce original content: The company revealed last week that it has ordered six pilots for original series, which will become available on Prime Instant Video.
Amazon plans to crowdsource some of the executive decisions. Once the six pilots are completed, they will become available on Amazon Instant Video, which allows Amazon customers to watch the episodes for free. Viewer feedback will determine whether each series will advance past the pilot.
While Amazon has said the viewers will decide, it hasn't said exactly how it will review viewer feedback, or if there is a possibility all (or none) of the six pilots can be moved into full production, or if there is a set number that will make it.
Empowered Users
"This is a great secular trend of consumer empowerment," P.J. McNealy, founder of Digital World Research told the E-Commerce Times. "Look at what happens with American Idol — consumers vote. We're going to see much more of this, especially with folks watching content with access to a connected device that allows for voting."
Amazon Studios, which is Amazon's department for all original content including novels, movies, series and other content ventures, will produce each of the series.
The six were selected from among thousands of submissions Amazon Studios received after issuing a call for original series.
"Since launching our original series development effort, we have received more than 2,000 series ideas from creators around the world with all different backgrounds, and we are extremely excited to begin production on our very first set of pilots," said Roy Price, director of Amazon Studios. "The Six comedy pilots will begin production shortly, and once they are complete, we plan to post the pilots on Amazon Instant Video for feedback. We want Amazon customers to help us decide which original series we should produce."
Original Content by Subscription
"Jumping into original programming is a brave move on Amazon's part. Creating content is expensive and hard to do well. This seems to be another way to differentiate Amazon and Prime in the marketplace, but may have a negative impact on the company's bottom line," Josh Crandall, CEO and cofounder of Netpop told the E-Commerce Times.
The move to produce original content is not original in itself. Competitors such as Netflix, YouTube and Hulu have all gone after original content in a bid to bring in new subscribers.
"Subscription video services have two ways to differentiate their offers. One is exclusive deals for premium programming. One of the holy grails for them — which they won't get — is HBO content. The other option is producing original content," Marija Jaroslavskaja, principal analyst of Digital Media at IHS iSuppli, told the E-Commerce Times.
Pilot Listings
The six comedies include two animated series and one musical. The studio is working with new talent as well as Hollywood names.
Academy Award nominee and Pulitzer Prize winner Garry Trudeau ("Doonsbury," "Tanner '88") is working on the pilot for "Alpha House," a series about four senators in Washington, D.C. who live together in a rented house. "Browsers" is a musical from Emmy-winning comedy writer David Javerbaum ("The Daily Show") and director Don Scardino ("30 Rock") about four young people working their first jobs at a news website in Manhattan. Two "Big Bang Theory" regulars, Kevin Sussman (Stuart) and John Ross Bowie (Barry Kripke), created the animated series "Dark Minions." The animated workplace series is about two slackers working for their wages on an intergalactic warship. The pilot will be produced by Principato-Young ("Reno 911").
"The Onion Presents: The News" is a behind-the-scenes scripted comedy that takes place at the offices of the satirical paper. It's developed by The Onion's Will Graham and Dan Mirk ("The Onion News Network," "The Onion Sportsdome").
Amazon Studios is also expecting two more pilots. The animated "Supanatural" is a "Buffy"-style comedy about two divas who are humanity's last defense. The show is written by Lily Sparks, Price Peterson and Ryan Sandoval, and produced by Jason Micallef ("Butter") and Kristen Schaal ("The Daily Show").
The title of the show "Those Who Can't" is a play on the saying "Those who can, do; Those who can't, teach." The show is a comedy about three juvenile, misfit teachers who are as immature as the students they teach. It came to Amazon studios through the Amazon Studios online open door process, and is written by Andrew Overdahl, Adam Cayton-Holland and Benjamin Roy ("Grawlix").