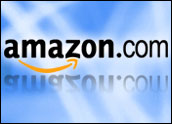 Amazon on Tuesday added "purveyor of fine art" to its e-commerce business creds, opening Amazon Art, a marketplace to view and purchase fine art created by contemporary and classical artists.

Will any consumers consider putting "Fragment de Nympheas," a framed oil painting by Claude Monet, in their cart for US$2.5 million (+ free shipping)? Or will Amazon Art become a place where art lovers go to view this and other masterpieces — that is, a virtual museum?
In actuality, the Amazon Art marketplace will sell a range of works from galleries from around the globe featuring contemporary artists, with just a sprinkling of very high-profile pieces. Amazon initially is offering pieces from more than 150 galleries and dealers, showcasing 4,500 artists. There were more than 40,000 works of fine art listed at the outset, and the catalog will grow.
Galleries on the Amazon Art roster are located across the U.S. and Canada, as well as in Europe, including in the UK and the Netherlands. Some of the high-profile galleries include Paddle8 in New York, Holden Luntz in Miami, McLoughlin Gallery in San Francisco, Modernbrook in San Francisco, Catherin Person Gallery in Seattle, and GallerieCiti in the Bay area. While Amazon could include individual artists in the future, it is strictly dealing with galleries and dealers for starters.
At launch the store offered works from Andy Warhol, Claude Monet, Norman Rockwell and other renowned artists.
Gallery Reach
While galleries often operate online, Amazon is able to offer greater reach.
"They have an international reach," said Andra Norris, owner of Gallerie Citi in Burlingame, Calif.
"I'm a new gallery on the peninsula, and reaching out to Silicon Valley and San Francisco," she told the E-Commerce Times. "For me, being a young gallery with a tremendous roster of artists, it's hard to get the word out there."
Gallerie Citi has 22 of its 24 artists listed on Amazon Art offering works priced from $400 to $70,000.
"The Amazon Fine Art website is a wonderful opportunity for art collectors — or really anyone who loves art — to have immediate access to top tier artists and their work. I personally find it exciting to see work by Damien Hirst, Warhol, Rothko and Lichtenstein on the site," Sandy Wilson of Wilson Communicates told the E-Commerce Times.
Art for Amazon
"We've heard from our customers that they wanted to buy fine art from Amazon, so we created this new art store where they can explore great works of art, purchase directly from prestigious galleries and dealers, and have the artwork delivered right to their doorstep," Amazon spokesperson Erik Fairleigh told the E-Commerce Times.
Art is not new to e-commerce. Sites such as Artspace.com, UGallery, Artspan and Saatchionline.com already sell art by up-and-coming artists.
However, "Amazon is bringing gallery art into the e-commerce realm," Gavi Wolf, cofounder and CEO of IndieWalls, told the E-Commerce Times.
Amazon has a transformative effect on an industry when it enters a space.
They change it "because of how ubiquitous they are," said Wolf. "There's something very simple about it. It's different, because you rarely go to Amazon and see items priced so high. I don't think I've ever seen an item priced a million dollars. It's unusual to see artwork in the perspective I would to buy an iPhone or cord for a TV."
Art for Everyone?
Amazon Art might become a virtual museum, if not a place to buy million dollar works of art. Amazon makes art more accessible.
"The store demystifies the world of art and allows every customer the chance to enjoy a gallery experience," said Fairleigh.
"Also, we view our third-party sellers as customers — in this case, galleries and dealers," he added. "The launch of Amazon Art provides a great way for galleries and dealers to reach our millions of customers and expand their reach beyond their geographic location."
A zoom feature lets browsers look close enough to see brush strokes or other details, noted Gallerie Citi's Norris, which will help the program be successful.
Gallerie Citi artist Jason Mecier uses a variety of mixed media to construct works of art, for example. One piece listed on Amazon Art is a portrait of Lindsay Lohan constructed of trash, recycling and found objects including cigarette butts, booze bottles and handcuffs. Using the zoom tool, consumers can get a closer look at the materials and see how they work together to make the larger picture.
Of the 24 artists carried by Gallerie Citi, 22 are listed on Amazon Art. One of those who is not is a sculptor — Amazon Art is not yet able to merchandise sculptures. The other one opted out "until the model becomes proven," Norris said.
Some galleries are not interested in the e-commerce channel just yet, she added. "We really want to use technology to share the work. Many older galleries use traditional methods to share work. For me, it was a perfect fit."
Some artists prefer to have their own spotlight in a smaller venue than to be lost in the Amazon crowd.
"For emerging artists, like my client Jack Allen, it's best, in my opinion, to have an independent website with available work," said Wilson of Wilson Communicates.
Many artists, galleries and art buyers will want to see this idea proven before committing to the channel.
"Since this is a new concept in a still recovering economy, it would be difficult to predict if a major art collector will actually buy a $100k-plus piece of art online. Collectors of important art usually enjoy the experience of buying art as much as the sale itself," said Wilson.
The experience of putting a $1 million-plus item into an Amazon cart might be part of the thrill for some customers, though.
"When did you ever think when looking at a Marc Chagall that you can go onto Amazon and potentially purchase these pieces? Will I be able to pay like I pay for other items in my cart?" said Wolf.
"Amazon didn't create a totally new design for the Art sales," he said. "It's pretty basic — they kept it to their own aesthetic. While it might seem a stupid thing to do, I think it's a good idea. It makes me feel like I can buy it."
Shipping and Handling
While it's fun to look at art on Amazon and consider putting that Chagall painting into your cart, what happens once the order is placed?
"It's an interesting and scary conflict in and of itself," said Carol Guenzi, an art rep and agent at ArtAgent.com.
There are still unanswered questions, such as how will credibility, authentication, proper shipping and storage be handled?
"Unless it goes to a holding place, unless you can curate it out — there's so many things in fine fine art," said Guenzi.
"It's interesting though," she added.
"Whether you're an avid collector or first-time buyer, we're happy to bring unique artwork to our customers," said Amazon's Fairleigh. "From old master etchings to contemporary mixed media works, Amazon Art has something for everyone."