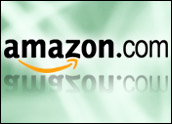 Leading e-tailer Amazon.com and top online wireless re-seller InPhonic said they have struck an agreement to make InPhonic's Wirefly the exclusive third-party seller of mobile plans and services on the Amazon site.
Starting in the third quarter, InPhonic will become the first third party provider of wireless service products on Amazon's now-sprawling e-tail site.
Plugging Service Holes
Amazon has been selling cell phones since 2000, but InPhonic enables it to fill significant gaps in its services and product lineup, including live telephone support to help customers sign up for accounts, family-plan packages that involve multiple handsets and a single subscription plan and the ability to "port" numbers when a customer changes carriers.
InPhonic will also offer prepaid cell phones and cell phone accessories, and will serve as the anchor third party merchant within the wireless store.
InPhonic CEO David Steinberg told the E-Commerce Times that InPhonic had always worried about what would happen should Amazon "decide to go full force into this marketplace."
"We knew they were looking at how to take that part of their business to the next level and whether to try and build it out themselves or to go with the other side of the whiteboard and strike a partnership," Steinberg said. "Obviously we're thrilled that once they decided to go that route, they chose us."
Steinberg called the partnership a "triple-win," with InPhonic gaining access to Amazon's massive customer base, Amazon gaining the ability to refer customers to a more full-service wireless supplier while keeping them in the Amazon family and customers gaining a fuller menu of wireless plan options through a top retailer and trusted brand.
"I can't think of another brand online that would have a better relationship with our customers than Amazon," Steinberg said.
Flying on Amazon
Specific financial terms of the deal were not disclosed, but Steinberg said InPhonic was buying some marketing space on the Amazon site as part of the agreement.
Steinberg said the transaction, which will be profitable for InPhonic from the outset, is the result of two years of negotiations. "We didn't want to do transactions we couldn't make money on in the short-term. It takes a while sometimes," he added.
The deal targets a fast-growing but still nascent market. Two years ago, 4 percent of people who bought phones purchased them online, a rate that grew to 7 percent last year and will reach 10 percent this year and is projected to reach 14 percent in 2007.
Riding that wave, InPhonic's growth is following an even sharper trajectory, with sales of US$500,000 in 2000 growing to $320 million in 2005.
Call Me
Phone support, which InPhonic can offer its customers at relatively low cost, is a big factor for many buyers, Adam Guy, managing director of the wireless practice at Compete Inc., told the E-Commerce Times.
About half of the people who make their way to InPhonic's family of Web sites — including the flagship WireFly site and several co-branded sites that it runs for carriers — opt to call a live support person, according to Guy.
"You're not just buying a product, you're subscribing to a network, a system of care and billing and all that stuff, so it's a pretty big consideration set to handle online," he said. "A lot of people have hazy ideas about who's better than whom and just talking to someone about that can help clarify things and lead to a purchase."
The deal is significant because Amazon "has been trying to make a business out of selling wireless for years and they're still doing just a fraction of the volume that InPhonic is doing.
"It's a hard thing to sell," he added. "You've got the phone, the plan, the commitment, the contract, a lot of core things," Guy said.
InPhonic will undoubtedly benefit from the exposure to Amazon's customer base as well. "The market has grown online, but it's still pretty small. What's been missing is the big audience and Amazon certainly brings that to the table," Guy continued.
The e-tailer is also a recognized leader in targeted marketing, Guy noted. "Everyone knows the power they bring in terms of community and in making recommendations. They have the power of understanding what else you might want to buy from them based on what they already know about you," he said.
For InPhonic, the Amazon deal is a follow-up to its selection earlier this month to host the data services platform in support of the Disney Mobile service, which targets families with parental controls and other features.