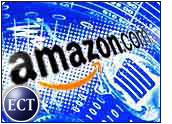 AOL Time Warner and Amazon. In some ways, it's a perfect match, a logical cozying-up between the biggest e-tailer and the biggest owner of virtually everything media.
And at first glance, it seems like a win-win deal. But for the low, low price of US$100 million, Amazon (Nasdaq: AMZN) may have sold itself into a corner.
With an AOL (NYSE: AOL) partnership in place, Amazon is virtually cut off from a number of other partnerships and alliances that could help extend its reach. Amazon is now solidly in AOL's corner, independent no more.
The Big Tradeoff
Sure, there are plenty of reasons why this alliance is a good thing, starting with millions of loyal AOL users who have also proven themselves active, if not voracious, online shoppers. No other online service can come close to the buying power of AOL's membership.
And when it comes to brand, few online come close to the name recognition and reach of AOL. Then there's the $100 million in cash, which no doubt will help Amazon in the long run.
But what did Amazon give up? Through the deal, AOL lays a claim to what is emerging as Amazon's strongest asset, ahead even of its international customer base. That asset is its e-tail technology and infrastructure.
Being There
More than any e-tailer, Amazon has figured out how to get orders placed, fill those orders and get them out the door. This is why rumors have floated that retailers like Wal-Mart would consider partnering with Amazon.
It's the kind of asset that could go a long way toward bringing profits into Amazon's coffers. Even if they aren't interested now, other retailers, like Toys 'R' Us and Borders before them, would likely over time turn to Amazon for help in this area.
Portals, which mostly have the same type of unwieldy, spread-out shopping offerings that Shop@AOL represents, could also stand to benefit greatly from handing off that part of their operations. Amazon still has that 1-Click patent, don't forget. At least for now, 1-Click is a technology that the e-tailer hopes has legs not only online, but also for wireless commerce applications and interactive television.
Open and Shut
The AOL deal does leave the door open to some future alliances, especially with other e-tailers. But a Yahoo! partnership now seems out of the question for Amazon, as would just about any deal with any media conglomerate looking to do what AOL is hoping to accomplish.
The upshot is that while the AOL deal gives Amazon a lot, it also excludes plenty. But maybe more than anything, it ties the AOL name to Amazon in a way that it hadn't been to date, even though the two have had deals in place for some time.
Is that good? In many ways it is, but what about independence? Yes, most e-tailers have scores of partnerships, marketing deals and alliances to thank for whatever success they've achieved, but Amazon isn't just another e-tailer.
Standing Alone
Amazon is an icon. It's the largest and best-known pure-play e-tailer, though it gets less pure every day. It's the one dot-com people point to consistently as having the best chance of being around long-term.
I'm not advocating independence for its own sake. And I realize that Amazon is still its own company, in control of its own destiny. But the AOL deal seems to represent more than a friendly, handshake marketing agreement.
The timing can't be ignored: The deal is announced just as Amazon releases quarterly earnings showing slowing growth and continued movement toward profits. Growth, the buzzword of Amazon's early years, isn't coming as easily any more. So maybe the AOL deal is a way to boost the top line, to prove that Amazon can still do it.
But the old question still remains: Can Amazon do it alone?
What do you think? Let's talk about it.

---
Note:
The opinions expressed by our columnists are their own and do not necessarily reflect the views of the E-Commerce Times or its management.
---