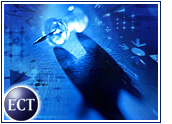 Pushing into yet another product category, Amazon.com has signed a multiyear partnership with office supply giant Office Depot.
The deal adds office supplies to Amazon's ever-expanding roster of product offerings, which now includes books, music, videos and DVDs, kitchen products, electronics and, thanks to recent deals inked with Target, apparel and accessories.
The two companies said they initially will offer at-home or in-office delivery of items ordered through Amazon's new Office Products store. In addition, features associated with Amazon, such as customer product reviews, also will be part of the online store.
According to the companies, customers eventually will have the option of in-store pickup at Office Depot's chain of 853 stores. OfficeDepot.com will continue to operate independently.
Financial terms of the deal were not disclosed.
Newfound Friends
Office Depot CEO Bruce Nelson said his company will continue to fulfill all orders and handle customer relations, while Amazon will handle order-taking. He said Amazon is a logical partner because "it survived the dot-com craziness," adding that the move will allow Office Depot to gain market share as it battles with Staples and Office Max. All three retailers have scored high marks for their adoption of e-commerce.
In a video news conference announcing the deal, Amazon CEO Jeff Bezos called the office supply sector "a really important category, one that's doing well online. We're happy to have this category of products available on our site."
Bezos also indicated that more variety and selection will become available in the future. "We've always been focused on listening to customers, figuring out what they want and finding the lowest-cost way to give it to them," he said. "We're looking forward to adding even more categories."
Pick Up on Paperclips
Nelson said the two companies are working to implement in-store pickup for Amazon customers, but he did not put a time frame on that feature.
If past performance is any indication, in-store pickup will probably be offered starting sometime next year. When Amazon took over the operations of Borders.com, a more extensive deal than its latest partnerships, it took a little less than a year before a promised in-store pickup feature was added.
The current deal enables Amazon to begin selling Office Depot products before the holiday season kicks off. However, the partnership was not inked in time for the back-to-school rush, traditionally one of the busiest times of year for office supply sellers.
Effect Detection
Amazon's various partnerships have had differing levels of influence on the company's revenue and its efforts to become profitable. But analysts said most partnerships that are structured like the Office Depot deal, in which Amazon will receive a portion of all sales made through the site, have had little immediate impact on the company's bottom line. That may be especially true with relatively low-cost, low-margin products like copier paper, toner and staples.
"These deals are generally not huge moneymakers to begin with, but incremental gainers," Morningstar.com analyst George Nichols told the E-Commerce Times. "There are a number of advantages and almost no downside, but the impact probably won't be that great."