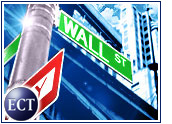 Akamai Technologies (Nasdaq: AKAM) rose13 U.S. cents to $6.13 in morning trading Thursday, after the Internetcontent provider said its loss for the first quarter will be narrower thanexpected.
Akamai also said that it expects to break even before taxes and other items earlierthan previously thought. At the same time, however, the company lowered its outlook for first-quarterrevenue and announced plans to cut jobs.
The Cambridge, Massachusetts-based company said it expects revenue of $39 millionto $41 million, below its previous estimate of $45 million. The loss beforeinterest, taxes, depreciation and amortization will be $35 million to $38million, smaller than the $45 million previously forecast.
Akamai also saidit expects a writedown during the quarter related to the acquisition lastyear of Intervu.
The company also lowered its projection for full-year revenue, to $175million to $190 million from $240 million to $250 million, while predictinga loss of $110 million to $120 million instead of the previously projected$140 million to $150 million.
Chairman and chief executive officer George Conrades attributed the revenueshortfall to "lower-than-expected non-recurring revenue" and "continuingfallout among dot-com customers."
Akamai said it plans to cut its workforce by 14 percent, mainly in the areasof streaming support, general product marketing, internal infrastructure andadministration.
The company said it expects to break even before interest, taxes,depreciation and amortization in the second quarter of 2002, one quarterearlier than previously predicted.
"We have put our startup losses and significant upfront capital expendituresbehind us, our cash burn rate has decreased, and we expect it to continue todecline throughout the year," Conrades said.