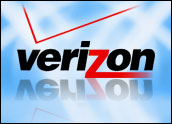 It is the dream for consumers who are tired of lusting after shiny new smartphones that belong to somebody else's carrier; the ability to buy any feature-rich phone from any device maker and tie it to any wireless provider they choose — exclusivity be damned.
Frustrated consumers in some rural areas of the country might be wondering if that day is inching closer, thanks to Verizon's decision on Friday to notify three key members of Congress that it would let smaller carriers with fewer than 500,000 customers have access to some of their phones after a six-month exclusivity period.
The letter to Congressman Rick Boucher, D-Virginia; Sen. John Kerry, D-Mass.; and Sen. Jay Rockefeller, D-W.Va.; all key committee chairs, could be designed to head off momentum from lawmakers and the Federal Communications Commission for examining cell phone exclusivity deals. These deals are the kind that right now tie the hottest smartphones (such as Apple's iPhone) to single, high-profile carriers (such as AT&T). Other deals — like Verizon's agreement with Research In Motion for the Storm and Sprint's arrangement with Palm and its new Pre smartphone — have raised questions concerning their impact on competition.
A request for comment from Verizon was not received by press time.
One Small Step for Consumers?
Consumer advocacy groups like Public Knowledge and Free Press were quick to criticize Verizon's action as nothing more than a public relations move — in fact, Free Press policy counsel Chris Riley grades the carrier's action as a 2 on a scale of 1 to 10.
"I don't think they gave up very much here," Riley told the E-Commerce Times. "They simply took the deal they offered to the rural carriers, which the carriers apparently rejected, and then Verizon put it in a letter and sent it to the congressmen and said, 'problem solved.' It's all just an attempt to forestall legislative or FCC efforts to regulate them."
Smaller carrier offering on the device that customers are demanding," Brehm told the E-Commerce Times. "Hence, they have 'skin in the game' regarding the success of the device launch." Exclusivity also allows for a slower launch through a single retail channel, which gives both vendors and carriers a chance to deal with glitches and device shortages.
Free Market on Line 1
The Verizon offer can be a good compromise for the industry, with the six-month exclusivity period serving as a "soft launch" for new devices, Brehm said. If the smaller carriers still don't like it, they can always form a consortium to take on the top-tier carriers head-to-head.
In a free market model, businesses should be able to make deals, Riley acknowledged. However, exclusivity within current communications markets offer too many temptations for larger players to set their own rules of the road. "We've made arguments ad nauseum that Verizon and AT&T have a substantial amount of market power and these exclusive deals, whether they meet the standards of antitrust or not, looks to us like they're abusing market power."
Free Press will soon be filing comments with the FCC arguing that regulation for communications networks "tend to create certainty in certain environments that in fact promote investment. The argument that regulation discourages investment misses the trees for the forest." Level competition will reward innovation, investment and quality service, Riley said. Larger carriers might see an initial drop in profits, he admitted, "but they're pulling 40 percent profits right now. I don't think consumers will shed a tear if they fall to 35 percent."
Those sentiments were echoed by another Frost and Sullivan communications analyst, Becky Watson: "In today's wireless market, the device is a primary component for attracting and keeping new customers on the network. Opening up devices to a wider wireless operator ecosystem will help spur competition," Watson told the E-Commerce Times.
Smartphones may be enjoying the hype and MTV-style television commercials now, but Watson says the future will be all about "consumers and enterprises choosing mobile operators based on services, applications, retail app stores, and customer support, rather than solely on the device."