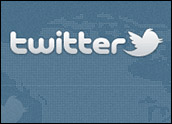 The tweets were flying this week, and not just about Beyonce and blackouts at the Super Bowl. Twitter was itself the subject of tweets following the announcement late Monday that it had inked a deal to buy social TV analytics firm Bluefin Labs. Terms were not disclosed.
Bluefin Labs, founded in 2008, has received funding from Time Warner Investments, SoftBank Capital, Redpoint Ventures and other venture capital firms. Bluefin raised a Series B round last year for US$12 million, and it reportedly has received a total of $20 million in funding to date.
Bluefin provides data to companies, advertising agencies and media about what's being said on social networks about TV programming. The acquisition adds to Twitter executives' contention that their network now dominates the second screen for TV viewers, and it is in line with the company's recent partnership with Nielsen to provide social TV ratings.
Twitter Influencers Weigh In
Here is what a few influential marketing and digital media specialists tweeted — with varying degrees of excitement — after hearing the Bluefin news:
"Twitter is really smart to acquire Bluefin Labs," said Ian Schafer (@ischafer), founder and CEO of advertising agency Deep Focus.
"Wow Twitter buys Bluefin! WOW! Wow big deal! Twitter buys Bluefin!" tweeted Gary Vaynerchuk (@garyvee), consultant and author who regularly speaks about the impact of social media.
This retweet, "Ooh this is big. RT @SocialMedia411: Twitter Buys Social TV Analytics Company Bluefin Labs," came from Tessa Wegert (@tessawegert), digital media strategist with Enlighten and columnist with ClickZ.com.
Deeper Social TV Analytics
Twitter's acquisition of Bluefin Labs demonstrates the social network's dedication to branding itself as a leader in cross-media marketing, Wegert told the E-Commerce Times. "The relationship between social media and TV has been well established, and consumers will continue to use them simultaneously to engage with each other and with brands in the context of TV programming."
Twitter becomes more valuable as a marketing platform, particularly for large brands, when it can give ad clients deeper TV analytics and more insight into online commentary, Wegert said.
Bluefin's technology tracks across all social media, though Twitter has surpassed other platforms. That was driven home by Bluefin's own Super Bowl report showing that Twitter was the top social media platform used during Sunday's big game.
"Social analytics is really critical," Rebecca Lieb, industry analyst at Altimeter Group, told the E-Commerce Times. "I think the Super Bowl, if anything, underscored the importance of this acquisition. I think we did see more Twitter activity overall this year. I think that Twitter gained substantially over Facebook, which was dominant last year."
While the acquisition could provide Twitter with across-the-board analytics, Bluefin Media's strength in social TV offers opportunities such as attracting more ad dollars from TV.
"Bluefin would probably expand the scope of what it was doing, and Twitter would potentially get access to brand budgets, as it tries to more closely tie TV advertising to social media online. This weekend's Super Bowl was the template, where a majority of commercials featured a hashtag to continue the conversation online," Greg Sterling, founder of Sterling Market Intelligence told the E-Commerce Times.
Follow the Tweets – and the Money
The connection between social media and TV content has already been leveraged by UK-based Channel 4, which has a new offshoot channel that airs programming based on Twitter and other social media interactions.
Some advertisers used the TV-social media connection in a different way on Super Bowl Sunday when the lights went out at the Superdome in New Orleans. Audi, Walgreens and Oreo were just three brands that engaged in "newsjacking," as it is called in marketing; all quickly issued tweets that used the blackout to help get their marketing messages across.
Walgreen's tweet: "We also sell candles," followed by the #SuperBowl hashtag.
Oreo was able to design an ad showing a cookie in shadow. "You can still dunk in the dark," the ad said.
"Broadcast media companies — and as we saw with Oreo's Blackout Jack during the Super Bowl this past Sunday — know that Twitter is where viewers go to interact with other viewers around content in real time. So Twitter has grown into a primary engagement channel for broadcast media," Greg Verdino, marketing strategist and founder ofVerdino, told the E-Commerce Times.
"Spikes in conversation around high interest content, in turn, make Twitter a powerful discovery channel," he noted. "The catch is even if you know this is happening, data is critical to drive monetization."
Twitter's Bluefin acquisition represents a pathway to the data and analytics necessary to monetize social TV conversation, Verdino said. "In theory, Twitter will be able to leverage real time data to provide brands with intelligence about how to increase Twitter conversations associated with over-the-air advertising, or tap into conversations and communities that form around relevant programming."
Bluefin can aid Twitter in its efforts to better monetize its existing inventory, and could also provide a basis for the development of new advertiser solutions, both in terms of ad products or sponsor services, as well as data service subscriptions, Verdino added.
The ability for networks to take data from Twitter's Bluefin group is also confirmed.
"We do know that this type of analytics has value for networks, for advertisers, for agencies and for brands," Lieb said, "so there are many sources of revenue ranging from products on Twitter to ways that networks can effectively improve programming and make it more attractive for viewers."