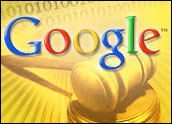 A California state appeals court in San Jose has reinstated an age discrimination case against Google brought by former employee Brian Reid. A California Superior Court judge had dismissed the case in 2005.
Reid sued Google in 2004 following almost two years of employment at the search giant, primarily as director of operations and engineering. He was 54 when Google terminated him. Reid alleges that he was subject to derogatory comments from colleagues within the organization, who referred to him as an "old man," an "old guy" and an "old fuddy-duddy."
"We conclude that Reid produced sufficient evidence that Google's reasons for terminating him were untrue or pretextual, and that Google acted with discriminatory motive such that a fact-finder would conclude Google engaged in age discrimination," the three-judge panel concluded. "Accordingly, the trial court erred in granting summary judgment."
Google could not be reached for comment.
Computing Veteran
With a Ph.D. in computer science, Reid is a former associate professor in electrical engineering at Stanford University. He is probably best known for helping to create theAltaVista search engine and for developing the "alt." hierarchy on usenet.
Reid had only one written performance review while employed at Google, and was apparently described in nothing but glowing terms, according to the court documents. Yet when Google fired him in February 2004, the company told him he was not a "cultural fit."
During his tenure at Google, Reid was repeatedly also told that his opinions and ideas were "obsolete" and "too old to matter," and that he was "slow," "fuzzy," "sluggish," "lethargic," did not "display a sense of urgency," and "lack[ed] energy," the court filings said.
During that time, Google moved Reid into a new role at the company to develop and implement a program aimed at retaining engineers by enabling them to obtain a master's degree in engineering through courses taught by Carnegie Mellon University professors at Google. The company ultimately fired Reid because it eliminated that program, it said.
His termination occurred not long before Google's initial public offering, thereby depriving Reid of millions of dollars in potential stock earnings, his lawyers argued.
Age vs. Skills
"Reinstating the case means there are triable issues," David H. Greenberg, an attorney who specializes in discrimination and civil rights, told the E-Commerce Times.
"The problem with the technology industry, of course, is that older people, as a practical matter, are not necessarily up to date," Greenberg explained. "How many people over 40 even know how to text message? It's not because of their age, necessarily — it's just that younger people are more computer literate."
In that way, it's much like the NBA, Greenberg said. "The average height may be 6'5″ or 6'6″, but if they refused to let a 5'3" person try out for a team, that would be discrimination. He may be like Spud Webb, and perfectly able to do the job."
The key issue in this case, then, is whether Google tends to hire younger people simply because they're the only ones with the skills it needs, or if it is using those skills as a subterfuge criterion to avoid hiring older workers, Greenberg added.
"This is an industry that is really legitimately a young person's industry because of the knowledge involved, but companies can't just exclude older people or make them feel they don't fit in or won't be promoted just because of their age," he concluded.
Settlement Possible?
Indeed, in most discrimination cases, there is an ambiguous set of facts and circumstances, Greg Sterling, founder of Sterling Market Intelligence, told the E-Commerce Times. "There are always intangibles in the workplace, and often there's some truth on both sides of the story."
For example, if Reid didn't get along with his coworkers because of generational issues, leading the company to conclude there was a lack of cultural fit, it's arguable whether that constitutes age discrimination, Sterling asked. "The court and jury will have to penetrate the surface of these comments and facts and determine what the intent was.
"My guess is that there will be a settlement before the case goes to trial," Sterling predicted. "On the other hand, if he claims that he's entitled to millions because he missed the IPO, Google may not be willing to offer him that kind of money."