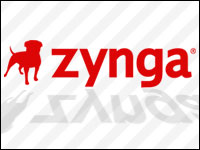 Zynga Game Network will likely file for an IPO on Thursday, based on a flurry of media reports that came out Tuesday evening and Wednesday morning. Though an impending Zynga IPO has been rumored for weeks, details are now leaking out. Zynga is a leading developer of social games such as "FarmVille" and "CityVille," which are wildly popular on Facebook.
Zynga's move may be the biggest public offering yet for a social media company. It is expected to offer 10 percent of its shares in an attempt to bring in US$2 billion. That would value the company at $20 billion, possibly more.
The filing is also expected to provide a peek into Zynga's business, which could shed light on the close and quiet Facebook-Zynga relationship and spill some of the beans regarding Facebook's financials.
Zynga has selected Morgan Stanley to lead an underwriting group that will include Goldman Sachs, Bank of America, Merrill Lynch, Barclays and JPMorgan Chase.
Zynga declined to comment to the E-Commerce Times on its potential IPO.
In FarmVille for the Long Run
The timing may be good for Zynga. The company's user base exceeded 270,000 Facebook users in June, a fivefold increase in the past two years. Gaming can be a very flaky business, with customers jumping from one hot game to the next, so questions about Zynga's long-term prospects are understandable.
However, Zynga may have discovered the secret to social gaming longevity.
"If anyone has shown they can keep customers for a long time, it's Zynga," Paul Verna, a senior analyst at eMarketer, told the E-Commerce Times. "'FarmVille' has been around for two years, and that's forever in games. Now, they're developing games that are drawing greater numbers than 'FarmVille.'"
That staying power is impressive.
"If you asked me 12 — or even six — months ago about Zynga's prospects, I would have been circumspect about its long-term prospects," said Verna. "There was the chance social gaming was a fad. It if loses it cool factor, there goes its whole business model. That is still true to an extent, but they have shown a great resiliency."
Zynga has shown that it can make money, noted Verna, which makes it unusual among social networks.
"They are better at making money than other social IPOs, such as LinkedIn and Pandora," said Verna. "Those companies have barely made any money. It's not a coincidence that Zynga and Facebook have walked hand in hand. They both make money. I'd put my money into Zynga or Facebook rather than Pandora or Twitter."
The Micro-Transaction Model
Zynga game players can buy virtual items. In "FarmVille," for example, they can purchase crops or animals. Payments are made in small increments or micro-transactions.
"There has been a significant shift towards micro-transactions in the gaming industry," Michael Inouye, senior analyst at ABI Research, told the E-Commerce Times. "The micro-transaction model affords the game developers a much wider breadth of revenue-generating opportunities."
Consumers benefit from the model, because they can essentially try before "buying" into a particular game, noted Inouye.
"Rather than paying $50 to $60 for a full game up front, they can experience the game first and then decide their level of commitment," he said.
The micro-transaction model is not unique to the United States, Inouye pointed out — it is catching on globally.
"The model is playing out in countries/regions around the world," he said. "South Korea and China, for instance, have vibrant online gaming markets as well — many using the micro-transaction model."
Will the Zynga/Facebook Partnership Suffer?
How will a public Zynga affect Facebook? Could an IPO rock the boat?
"Given Zynga's close business and working relationship with Facebook, there will likely be interest in trying to glean details about Facebook's operations from Zynga's financials," said Inouye.
"What this might mean to their working relationship is still unclear, but it could have some impact," he acknowledged. "As it stands now, the relationship is mutually beneficial, so unless details gleaned from Zynga's financials alters perception of Facebook, I don't foresee any dramatic changes."
One change that will come for a public Zynga is a greater focus on quarterly results, and some companies change their behavior under quarterly reporting pressures.
"For a public company, expectations often change," Inouye said. "In other words, a private company might have better opportunity to be more forward-looking rather than quarterly focused. So if revenues were to stagnate or even decline, for instance, this could tarnish Facebook's image to some degree.