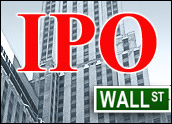 Social media game maker Zynga is reading itself to file for an initial public offering (IPO), according to a report in All Things Digital. The filing with the Securities and Exchange Commission could come as soon as this week, or next week at the latest, according to the report's sources. The rumor mill is running hot for social media IPOs, especially since LinkedIn's stock price more than doubled with its explosive IPO on May 19.
Wall Street investors are hungry for social media companies. Zynga and LinkedIn could be appetizers to Wall Street's main social interests: Facebook, Twitter and Groupon. Zynga's value in its most recent round of funding was US$10 billion. The company would be smart to price itself higher in an IPO, considering that LinkedIn now has a market value of $9 billion, twice the amount before its IPO.
A Zynga IPO could be big. The company has created significant success with Facebook games such as "Farmville," which encourages interaction among friends. Zynga claims 250 million monthly users. In 2010, Zynga delivered $400 million in profit on $850 million in revenue. The company hired 800 new employees last year and currently employs 1,500 people full-time in 13 offices in six countries.
Zynga did not respond to the E-Commerce Times' request for comment by press time.
Here Come the Social IPOs
Zynga's popularity on private trading sites may demonstrate its success on the public market. "There is some pent-up demand for social networking companies," Azita Arvani, principal of Arvani Group, told the E-Commerce Times. "LinkedIn enjoyed some of the benefits of that demand. Their IPO went 100 percent over the opening price. Zynga has been popular even on the private trading sites, so I think they want to take advantage of the momentum in the social networking space."
Zynga will have a strong IPO, Arvani believes. Yet the promise of an IPO may entice competitors to snatch up the company in a merger. "Once Zynga shows they want to go IPO, other big gaming companies will show some interest buying them. They may decide to be sold to another company," said Arvani.
Wall Street has learned from the dot-com boom mistakes it made over a decade ago. Popularity around a company is not enough to warrant large investor interest. Cash flow and profitability have become more important.
"In 1999 we were thinking more about eyeballs now, profits later," said Arvani. "Now, we're talking about at least some kind of revenue. The lesson learned from the '90s is that it's not just that something is popular. There has to be some proof the company can create revenue and profit. With LinkedIn, you saw some revenue. With Zynga, the profits are prominent. The profits margin is very high, so it's a more promising business model."
Promising Contender for the Next Big IPO?
Zynga's close connection to Facebook could be the fix for investors waiting for a Facebook IPO. In fact, we could be witnessing the beginning of a series of big-cheese IPOs.
"Wall Street will love Zynga because of its intimate relationship with Facebook, its large user base and its significant profits," Carl Howe, director of anywhere consumer research at the Yankee Group, told the E-Commerce Times. "We are going to see a social networking blitz of IPOs, probably culminating in Facebook's, that will bring new meaning to the term 'IPO bubble.'"
Though Zynga has the giant Facebook in its corner, buyers should be wary. Highly hyped companies often run out of steam, and IPOs are risky. It can be difficult to steer a company through a huge spike followed by a plummet in interest.
"Let's face it, IPOs are ways to raise money," said Howe. "If Zynga can raise money in the public markets and it wants to embrace the increased scrutiny that public companies get, more power to them. However, the track record of high-tech IPOs is not a good one for long-term investors. So while Zynga may reap billions with its IPO, consumers should keep in mind the mantra of any investor: caveat emptor."