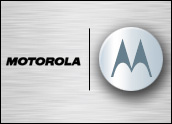 Motorola's second-quarter results will miss already lowered expectations as overseas sales fell short of targets, the company said, ratcheting up the pressure on CEO Ed Zander to jolt the troubled mobile handset maker from its prolonged funk.
Motorola also backed off an earlier forecast that its mobile handset business would be profitable for the full year, suggesting that it may have to cut prices further to move an extensive inventory of older phones.
The world's second-largest handset maker's second-quarter loss will be larger than that posted in the first quarter. Motorola's sales will be between US$8.6 billion and $8.7 billion, the company said, far short of the $9.4 billion it had predicted. The expected loss of 2 to 4 cents per share includes charges stemming from an ongoing restructuring and related layoff costs. Motorola had said it would post a profit of as much as 4 cents.
A 'Scary' Fall
"The steepness of the fall at Motorola is scary," said Martin Garner, director of wireless intelligence at research firm Ovum.
Motorola's shortfall stems mainly from lower sales in Asia and Europe, the company said. However, the warning suggests it is having more trouble than some rivals in digging out from underneath a glut of inventory of older handsets, especially its Razr model and several less successful follow-ups.
The warning comes a week before Motorola will formally report its results on July 19.
Portfolio in Turmoil
Motorola's handset shipments will come in between 35 million and 36 million for the quarter, the company said, a 32 percent year-over year plummet.
Compared to the fourth quarter of 2006 — the last time sales increased at Motorola — the second quarter shipments are down some 47 percent at a time when overall handset sales are up 10 percent.
The continued struggles may put additional pressure on Zander to make more dramatic changes. Prodded by activist shareholder Carl Icahn — whose bid to win a Motorola board seat was beaten back by the existing board — Zander approved a share buyback and later announced two rounds of layoffs totaling nearly 8,000 jobs.
On Wednesday, Motorola said it had replaced the head of its mobile device handset business, giving the reins to Stu Reed, who had been serving as executive vice president of Motorola's integrated supply chain operating unit.
"Stu Reed takes on possibly the most difficult job in the industry," said Garner. The biggest problem facing Motorola — and now Reed — may be its product lineup, he added.
"In our view the biggest single problem is the product portfolio, which is under siege in all segments across most of the world," Garner said. "One aspect of that is that Motorola has had a rather U.S.-centric view of what its portfolio should look like — fine for selling in the U.S., but not fine elsewhere," he commented.
Reed may be well-served to include more executives based outside North America in the product rollout process, Garner suggested.
To date, however, Motorola has shown no signs "of a coherent push to repair the damage," and is having trouble establishing a new and innovative product to become a category leader, as it once did with the Razr line, added Garner.
Larger Shakeup Coming?
Motorola's competitors have been actively taking advantage of the company's weakness. A recent report from Gartner showed Nokia widening its lead over Motorola, and third place Samsung narrowing the gapbetween it and Motorola.
"Nokia and Ericsson have learned how to manage the ups and downs, butMotorola seems to have misjudged the market," telecom analyst Jeff Kagan told the E-Commerce Times. "The problem is they still do not have anything to replace the Razr. The Razr was hot, but like a comet burned out and there was nothing to replace it."
Motorola is likely to "go through a series of ups and downs over coming years," Kagan added. "This is just one down period. The problem is they have to shake this off and move on and recover. The worse problem is the management didn't seem to catch on quick enough and dull the pain."
Motorola shares inched higher in afternoon trading Thursday, rising a surging market to climb a penny to $17.96.
Still, shareholders are likely to ratchet up the pressure on Zander if Motorola can't reverse its fortunes soon. While Motorola appeased Icahn with the job cuts and share buyback, more action may be necessary.
Protecting Other Units
A particular challenge Motorola faces is protecting its other business units, including its enterprise gear unit, from the weakness in the handset business, said Gartner analyst Michael King.
"Motorola has put out an impressive product lineup for enterprises, but if the mobile device business continues to suffer a lack of profitability, it may have to divert resources," King told the E-Commerce Times.
If Motorola doesn't continue to invest in developing new products and services in the enterprise network area, "rivals will pounce" and Motorola will face the prospect of having more than one business unit in trouble, he added.
One shareholder, Jackson Leadership Systems founder Eric Jackson, this week issued what he calls "Motorola Plan B" through his blog this week, calling for Zander's immediate removal, a revamped board of directors and a new long-term strategic plan.
"A long-term vision and strategy is not cost containments and siterationalizations alone," wrote Jackson, who is asking shareholders to pledge their support for his alternatives. "The simple truth is that customers do not like the current lineup of phones and there needs to be a better strategy for more compelling phones that will raise revenue."
Since Zander took the helm at Motorola, shareholders have seen a 14 percent return on their investment, Jackson noted,compared to a nearly 38 percent return for Nokia shareholders and an average of 35 percent for all stocks in the S&P 500.
"This company has a leadership and a mobile product problem which needs to be corrected" now, he said, "not in six months from now after it falls further behind its competitors."