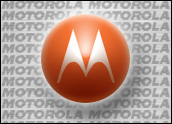 Motorola will cut another 4,000 jobs on top of the 3,500 layoffs it previously announced, the company said Wednesday. This move sets up the No. 2 handset maker to slash 10 percent of its workforce as it bids for enhanced profitability.
The Schaumburg, Ill.-based company remains on track to reap US$400 million in savings for all of 2007 from the first round of cuts, Motorola said, adding that the the additional job reductions were identified after a strategic examination by senior management.
Motorola's top priority is "long-term, sustainable profitability," company CFO Tom Meredith said. The additional cuts are the result of a push to find ways to "drive out additional costs," he added.
Improving Performance
"We are confident that the steps we are announcing today, together with the actions that we have outlined previously, will further improve the company's financial and operational performance and create value for our stockholders," Meredith noted.
Motorola shares were down more than 1 percent in morning trading Thursday to $18.08.
The original 3,500 job cuts would be completed by June 30, Motorola said, with the new layoffs to come over the course of the next year. The largest U.S.-based cell phone maker will continue to add employees where it made strategic sense, it also said.
Under Pressure
Two major factors have pushed Motorola toward its current aggressive cost-cutting. First, its performance during much of 2006 was sub-par compared to many of its main competitors, culminating with the company slipping into the red in the first quarter, with a loss of close to $1 billion fueled by price cuts on a growing inventory of older phone models.
Second, Motorola has been under pressure from shareholders, led by billionaire investor Carl Icahn, to do more to enhance shareholder value.
Icahn made a bid for a seat on the Motorola board, where he was expected to agitate for more significant changes within the company. His effort fell short, with Motorola on Wednesday announcing final vote totals showing that Icahn received about 717 million votes compared to 931 million for incumbent board member John White.
Still, the vote — and a second, non-binding vote seeking to give shareholders a chance to revoke executive bonuses when the company does not perform well — helped send a message to Motorola's board that it needed to do more to increase profits and unlock value and to demand more from CEO Ed Zander.
Proceeding Carefully
The second wave of layoffs and related moves — shifting investments to more strategic areas and cutting discretionary spending, for instance — could save the company another $600 million in calendar year 2008, Motorola said.
The company will proceed carefully with the cuts to ensure "no adverse impact on customer service and support, product quality and those research and development programs that are expected to contribute meaningfully to Motorola's revenues, profits and cash flow," said Motorola COO Greg Brown.
There will be a near-term hit for the long-term savings, however, with Motorola saying it would spread out some $300 million in costs — mostly associated with paying out severance to fired workers — over the remainder of this year.
Thin Line
Motorola has its work cut out for it if it hopes to regain some of its recently lost market share, according to a report out this week from research firm Gartner. However, the report also contained good news in the form of an overall growing market for mobile devices.
Strong demand in emerging markets, including Asia and Africa, will boost overall handset sales by 16 percent in 2007, Gartner said, to more than 1.15 billion units.
First quarter data shows Nokia making gains on rivals such as Motorola, boosting its leading market share to 35.7 percent while Motorola held onto second place with an 18.5 percent share, down from more than 20 percent a year ago, Gartner Research Director Carolina Milanesi said.
"Nokia looks poised to continue to take advantage of Motorola's recent weakness," Milanesi told the E-Commerce Times. The key for Motorola will be its launch later this year of Razr2, which the company and investors hope is every bit as successful as the original Razr. "The challenge for Motorola will be to make the Razr2 as successful as its predecessor."
Looking Ahead
That may be more difficult depending on the competitive landscape, with Apple still on pace to launch its iPhone around the same time the Razr2 bows.
Motorola is riding the same roller coaster that rivals such as Nokia and Samsung have experienced as hit phone models are followed up with less successful products, telecom analyst Jeff Kagan told the E-Commerce Times.
"As long as they grasp the industry again and come out with other hot products, Motorola can recover," Kagan said. "But even if they heat up again, it may only be for a period of a few quarters or a few years before this happens again."