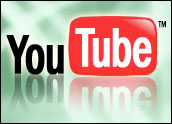 In a modern-day continuation of an ages-old battle, the Turkish government has banned YouTube in Turkey because of offensive content posted by a Greek contributor.
Greeks and Turks have been battling on Google's video-sharing site in recent weeks, trading insults in their video posts. When a Greek user posted a video portraying Mustafa Kemal Ataturk — the founder of modern Turkey — and all Turks as homosexual, the content was deemed too objectionable to let pass.
It is forbidden in Turkey to criticize Ataturk or the Turkish government. Insulting "Turkishness" is also considered a crime. At the recommendation of a government prosecutor, YouTube was banned for Turkish users.
Following Orders
Turk Telecom, Turkey's largest telecommunications provider, obeyed the court order Wednesday, though whether smaller providers have done the same is unclear.
"We are not in the position of saying that what YouTube did was an insult, that it was right or wrong. A court decision was proposed to us, and we are doing what the court decision says," Paul Doany, the head of Turk Telecom, told the state-run Anatolia news agency.
As a result, most Turkish visitors to YouTube were told in bold, red type, "Access to this site has been blocked by a court decision!"
"We are disappointed that YouTube has been blocked in Turkey given that the video in question has been removed, and we remain committed to working with authorities to resolve this matter," YouTube said.
"The Internet is an international phenomenon, and while technology can bring great opportunity and access to information globally, it can also present new and unique cultural challenges," the company added. "YouTube reaches a wide global audience and strives to provide a community where people from around the world can express themselves by sharing videos in a safe and lawful manner."
YouTube is no stranger to national bans, having already experienced them recently in Iran and Brazil.
Free Speech Questions
Though the Turkish government reportedly said the ban would be lifted when the offending content was removed, it's not clear when that will happen.
Enforcing the ban, meanwhile, will be difficult, Phil Leigh, senior analyst for Inside Digital Media, told the E-Commerce Times. "This is a good reminder," Leigh said. "The Internet is probably going to do more than anything since the printing press to enable ideas to move across the world."
The YouTube ban comes at a bad time for Turkey, which is hoping to join the European Union. Free speech is already considered by many to be threatened in the country, and that may pose a stumbling block for its EU membership candidacy.
Whether any ban is even likely to succeed in keeping attention off of controversial ideas is, in itself, questionable.
"If you really consider it, we created this problem ourselves," wrote the Hurriyet, a Turkish national newspaper, in its online English edition. "While protesting a video clip which at first only a handful of people even knew about, and then moving to block its broadcast in Turkey, what we achieved was that now, the entire country knows about it."