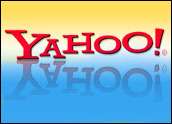 Yahoo said Wednesday it had reached a multi-year deal to have its search tools distributed on PCs made by Taiwan-based Acer. Yahoo is hoping the move will help its search engine and other online tools reach users long before they even log onto the Web.
Acer is the fourth-largest maker of PCs in the world — it ranks third in notebook sales globally — and one of the fastest-growing, with its notebooks in particular gaining popularity as low-cost alternatives to more familiar brand-name options.
Tool Bar, Search Engine
Financial terms of the deal were not disclosed, but it calls for Acer PCs worldwide to be loaded with a co-branded Yahoo toolbar and Web start page and sets Yahoo as the default search engine.
The start page will automatically appear when a user opens a Web browser. That's an especially important consideration going forward as the next upgrade of the Internet Explorer browser, IE7, will default to the Microsoft search engine unless that setting is changed by PC makers. Microsoft built this option into the browser to avoid antitrust complaints.
The deal came just 24 hours after Google announced it had reached a deal to have accounting and money-management software maker Intuit distribute Google tools, such as Web advertising and search features. Google has similar deals in place with other PC makers, including one announced in May with Dell.
Yahoo COO Dan Rosenweig said its deal would give millions of users "one-click access" to the portal's growing menu of Web tools, from Web-based mail and instant messaging to news and Web search.
Strategic Fit
Acer PCs will start shipping desktops and notebooks in most markets with the new features installed starting Oct. 1, the companies said. Some of the toolbars and start pages will be customized for the countries where they'll be sold.
Acer President Gianfranco Lanci said partnering with Yahoo fit with the company's overall mission of making it easier for customers to make the most of their machines. "Their global coverage with strong local engagement perfectly match Acer's company strategy," he said.
In the big picture, the Yahoo-Acer deal is relatively "mundane," especially when compared to the more innovative partnership between Google and Intuit, search engine analyst John Battelle said. "This is the kind of deal Google was making two years ago," he added.
Not a Blockbuster
Even though the deal is likely a fraction of the size of the Google-Dell hookup, Yahoo has latched onto a growing company in Acer, noted Search Engine Journal editor Loren Baker.
"Both companies should profit hugely from the partnership in forms of Yahoo Search Marketing revenue, attracting new registered users to Yahoo properties and other profit sharing," Baker said.
Financially, the deal is unlikely to be a blockbuster for either company. Analysts say similar deals usually have a revenue-sharing component as well as a payment from Yahoo to Acer for each Web account created through the pre-installed software.
Acer may get a boost in its efforts to sell more PCs in the United States, where it backed off from aggressive growth plans in the mid-1990s but now sees new opportunities. Acer is Europe's top notebook maker and has about a 5 percent PC market share worldwide, according to research firm IDC.
Associating itself with a trusted brand such as Yahoo could help it break down any resistance from buyers unfamiliar with the brand name or wary of its Asian-made products.
Meanwhile, Yahoo was busy on other fronts Thursday. The Web portal released a beta version of an upgrade of its Web mail and said it had struck a deal with TV Guide publisher Gemstar to post TV programming schedules on its Web portal.