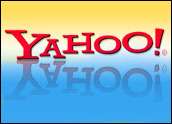 At a hearing before the U.S. House Foreign Affairs Committee on Tuesday, Yahoo CEO Jerry Yang and General Counsel Michael Callahan were forced to defend Yahoo's testimony last year regarding its role in the Chinese government's arrest and jailing of journalist Shi Tao.
The executives were called on to address allegations by Committee Chairman Tom Lantos (D.-Calif.) that Callahan provided "incorrect" information in his testimony on the topic last year.
In February 2006, Callahan said the company had no specific knowledge about the nature of China's investigation of Shi Tao when it agreed to share details of his Yahoo account. The journalist was subsequently sentenced to 10 years in prison, where he remains today.
'False Information'
"Based upon a thorough investigation by the staff of this committee, we now know that while Mr. Callahan may not have known the relevant facts personally, other Yahoo employees, in fact, did know the nature of the Chinese investigation against Shi Tao prior to our committee hearing," Lantos said. "This was inexcusably negligent behavior at best, and deliberately deceptive behavior at worst.
"It should be self-evident that companies cannot get away with providing false information to Congress," Lantos added. "So today, I call on Yahoo's top corporate executives to apologize to this committee, the Congress of the United States, and the American people. But first and foremost, I urge our two witnesses to face the family of the Chinese journalist who, as a result of Yahoo's actions, has been tossed into a Chinese prison."
'Open and Forthcoming'
Yahoo, not surprisingly, painted a different picture of the sequence of events. According to the company, it wasn't until October 2006 that Callahan realized that the Chinese government's order had included language indicating that the case was being charged under China's law prohibiting the provision of state secrets to foreign entities. It also said that Callahan consulted with committee staff several times about this misunderstanding and they agreed that his 2006 testimony was truthful.
"Yahoo has been open and forthcoming with this committee at every step of this investigative process," Yang told the lawmakers. "We have answered every question, provided every requested piece of information and worked with you in good faith."
Yang and Callahan both also restated their commitment to human rights, and Yang reportedly apologized to Shi Tao's mother, Gao Qinsheng, who was at the hearing.
"We have been and will continue to be actively engaged for the long term," Yang concluded. "As a company entering its teenage years now, with hundreds of millions of users, and with the human stakes more challenging than ever, we know we must work collectively to find approaches that maintain engagement in markets like China and also put companies in the position to act responsibly."
'Hugely Impressed'
While Yahoo wasn't as forthcoming as some might have liked, the hearing was significant for the fact that Yahoo "faced the music and expressed an apology," Morton Sklar, executive director of the World Organization for Human Rights USA, told the E-Commerce Times.
Sklar attended the hearing, and said he "was hugely impressed at the forcefulness of Congress's criticism, and the fact that it was done on such a bipartisan basis."
It was the first time Yahoo has publicly acknowledged its actions and apologized to the detainees and their families for what happened, Sklar noted. "I think it was tremendously significant that Yahoo faced Congress and a very hostile environment, and expressed an apology."
Need for Standards
Yahoo and other companies operating internationally need to follow international standards for privacy protection, Marc Rotenberg, executive director of the Electronic Privacy Information Center (EPIC), told the E-Commerce Times.
"Specifically with regard to having a presence in China, there's clearly a concern that there are not adequate safeguards to regulate government access to customer information," he said.
Firms operating in China must have a greater regard for the records of customer activities, Rotenberg added.
"In some cases they may need to relocate servers outside China if they feel there are not adequate safeguards in place," he said.
Internet Service Providers (ISPs) should also limit the amount of information they retain, Rotenberg said.
"If they don't keep it, the government can't get it," he noted. "Over the long term, we think that's the best approach to protecting the privacy of Internet users."
Impact on the Brand
The Yahoo case reflects the perceived importance of the Chinese market to American companies and highlights fundamental issues that must be faced by companies doing business in places with dictatorial regimes or repressive governments, Greg Sterling, founder of Sterling Market Intelligence, told the E-Commerce Times.
"Yahoo clearly made the wrong choice," Sterling explained.
"In the future, they will need to adhere to principles and moral positions even if it means they suffer financially, or take a risk," he added. "That's really important to their long-term relationship with their users."
Indeed, the press resulting from the first news of Yahoo's role in Shi Tao's jailing was "a negative event, and this renews that," Sterling said. "Some people could find this very unsettling. While I don't think it will ultimately translate into a direct loss of traffic or revenue, at least in the near term it could cast a negative light on the Yahoo brand."