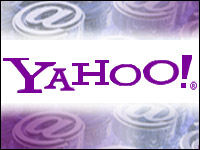 In a move to enhance its search and advertising businesses, Yahoo announced today it would offer free Web hosting to small businesses. The Internet company said any small business can sign up for a free Web page that will appear in Yahoo's Local directory.
Yahoo Local general manager Paul Levine said providing small businesses with free Web sites helps them leverage the Internet and adds depth and comprehensiveness to Yahoo's local product for consumers.
"As more and more consumers rely on the Internet for information about their neighborhood — from finding restaurants to plumbers to dry cleaners — local businesses are realizing the value of reaching potential customers online," Levine said.
A Helping Hand
Analysts expect that helping hand to be well received. According to The Kelsey Group, over 50 percent of the more than 20 million small businesses in the U.S. do not yet have a Web site.
Kelsey Group analyst Greg Sterling told the E-Commerce Times this is an attractive offer for small businesses because it removes a lot of barriers to adoption, like which host to use and how much storage space to purchase. And Yahoo's template wizard makes it easy to set up a working site in a few steps.
"If this is widely adopted, it could have a broader impact on the market," Sterling said. "Competitors might have to set up something comparable as an entry level offer or attempt to discredit the strategy."
Yahoo's Loss Leader
The free service complements Yahoo Local's other merchant offerings, including Free Basic Listings and Enhanced Listings.
Yahoo is betting that small businesses will extend their Internet presence over time as their online needs grow with its other services, like domain name, e-mail, enhanced Web hosting and e-commerce solutions.
Even if competitors do try to copycat Yahoo, Sterling said it may be difficult to replicate because not all business models can absorb the upfront costs associated with giving away Web sites.
"Yahoo has multiple revenue streams and they can subsidize free Web pages," Sterling said. "That's a significant factor. This is a loss leader for Yahoo. It brings people in the store where they show them the rest of what they've got in terms of commerce solutions."