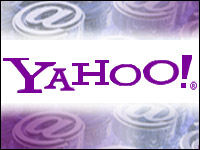 Yahoo is hogging the tech media headlines today as observers seek to separate fact from fiction.
As the dust settles, it is clear that Yahoo is planning a new search tool, may not be losing its head honcho to Disney, and has wooed a former ABC programmer to its camp.
First things first. Yahoo chief Terry Semel formally threw down the desktop search gauntlet yesterday at an investment conference in Scottsdale, Arizona.
The Internet media company is ready to engage in combat with rival Google with a new desktop search tool to help people find information stored on their computer hard drives.
"Yahoo is working on it," Semel said during the conference, which was broadcast over the Internet. "In short course, we'll have a desktop solution as well."
Search Tool Race
Danny Sullivan, editor of SearchEngineWatch.com, told the E-Commerce Times that there's no reason why Yahoo cannot compete with Google's recently released beta desktop search tool.
"Yahoo may have enough talent in house to build this tool," he said. "If not, there are plenty of tools they could purchase."
Sullivan added that Yahoo needs to get the tool out quickly and "meet the key components Google offers: free, easy to install and use, and nice integration" in order to compete effectively with Google Desktop Search.
New Battlefield
Microsoft is also preparing to enter the battle against both Google and Yahoo with its own desktop search tool scheduled for release by the end of the year. Analysts said the desktop search race reminds them of the search engine wars.
"It's a new battleground to win the hearts and minds of searchers," Sullivan said. "Desktop search is poor, but people clearly want to be able to find things on their computers as easily as they can search the entire Web.
"Provide them with that tool, and you may get them to search the Web more with you — which means more advertising revenue."
Changing of the Guard?
Semel didn't say how soon Yahoo would introduce its desktop search tool. What he did say, however, is that he plans to stay at Yahoo, despite rumors that the former Hollywood studio executive would be an ideal successor for Disney's retiring chief Michael Eisner.
"I enjoy being a builder," Semel said. "I love what I do at Yahoo. I'm looking forward to at least the next bunch of years, I hope many, of doing what I'm doing."
Yahoo execs hope that Lloyd Braun will feel the same way. The company has officially brought in Braun, the former chairman of ABC Entertainment Television Group, a division of Walt Disney, to head its media and entertainment division, which includes Yahoo's movies, TV, entertainment, music, games, finance, news and weather, sports, health and children's business.
Content Still King
"The combination of Lloyd's extensive business and deal making experience, deep and long-standing relationships in the entertainment and media industries, and his proven creative instincts make him the ideal person to realize the full potential of Yahoo's media and entertainment offerings," Yahoo Chief Operating Officer Dan Rosensweig said.
"The growing consumer demand for compelling content on the Internet and the rapid proliferation of broadband is an exciting growth opportunity for Yahoo, and we are committed to further bolstering what are already the leading content properties on the Web."