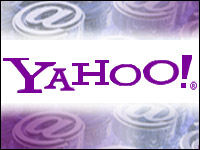 In a move that seems to promise a brutal battle with Google and Microsoft over development of the best Web-based e-mail offering, Yahoo said today it had acquired a startup that offered a searchable e-mail system.
Yahoo did not disclose what it paid for privately held Stata Labs of San Mateo, California. Stata launched its main product, an e-mail program known as Bloomba, just last year. The program, which offered the ability to manage multiple accounts together and search stored messages, received mostly favorable reviews. Stata also sold a spam filtering program called SA Proxy Pro.
A Yahoo spokesman said both of those products will be discontinued. On its Web site, Stata said refunds will be offered to customers who bought their software within the past 30 days and that online support would be kept in place for a year.
Squaring Off
Yahoo is eager to improve its Web-based Yahoo Mail, which competes most directly with market-leader Hotmail from Microsoft. Though many of the users of those services do not pay for them, they provide important traffic to each company's Web portals. Analysts say users of Hotmail and Yahoo Mail are far more likely to pay for premium services from the same companies.
Both of those companies have watched as Google stole the spotlight, however, by introducing Gmail earlier this year, a program that offers vast amounts of storage as well as search function.
Yahoo has tried to answer Gmail by enhancing its existing offering and better integrating it with myriad other features of its Web portal.
However, the acquisition, and the July purchase of another small firm, Oddpost, likely indicates more is to come in the area. Oddpost sold a Web-based e-mail product that had a desktop-like interface.
Search is King
Analysts said the move underscores the importance of search in virtually every corner of the technology world. The past week saw Google roll out a desktop search function that enables users to search their own computers for information, and Yahoo and others, such as Amazon's A9, have tried to tie search more closely and intuitively into the online shopping process.
"From the start, everyone focused on the storage capabilities of Gmail, but the search and the other features that will be added — those are really the killer functions," Yankee Group analyst Patrick Mahoney said.
The fact that Google rolled out a 1 GB free service only to have Yahoo double the maximum storage size to 2 GB for paid customers two months later underscores how inexpensive it is to store even vast amounts of messages.
"The real trick is being able to use all that information, to store and sort and search it in a way that maximizes the benefits of e-mail," he said.
For Yahoo, the trick might be knowing when to challenge Google and when to remain focused on its own mission of driving traffic to its sites and turning free users into paid subscribers, Piper Jaffray analyst Safa Rashtchy said.
"It must fit logically into their overall strategy, which has proven to be a winner," Rashtchy said. He acknowledged that virtually anything that keeps users from straying to rivals or enhances revenues could fit that bill.