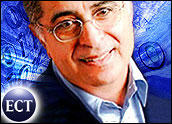 Further expanding its reach, this time into the employee benefits field, Yahoo! (Nasdaq: YHOO) said Wednesday it would develop personalized Web portals for the 16 million customers of health care and retirement benefits giant Cigna (NYSE: CI).
Yahoo's business services unit, known as Yahoo! Enterprise Solutions, will develop a custom portal using the My Yahoo! interface, through which Cigna customers can access their health and retirement plan information and conduct e-commerce.
The deal is symbolic of the growing trend among the Net's leading portal sites to move into offering Web-based services to consumers.
Custom Work
Yahoo! CEO Terry Semel said the deal was an example of how "Internet communications technology can make a big difference in the quality of life of individuals."
Employers who offer Philadelphia, Pennsylvania-based Cigna as a health care insurer will be able to customize the service for their workers. The service is set to be up and running before mid-year.
"These new online capabilities will help drive customer satisfaction by allowing health and retirement members to be more directly involved with managing their benefits," Semel said.
Doctor, Doctor
Cigna said its own Web site gets 15 million page views per month, mainly from existing customers.
"By joining Cigna and Yahoo's capabilities, we are creating individualized benefits Web sites that will help both employers and consumers better manage their health and investment decisions and transactions," said David A. Gordon, the head of CIGNA E-commerce.
According to Gordon, the new portal will improve employers' and consumers' experience with the benefits analysis process on a day-to-day basis.
Looking at Benefits
Employees will be able to use the Web site to review medical and dental plan benefits and claims, update personal information, and locate or change doctors.
The portals will also have an e-commerce component, with consumers being able to conduct such transactions as ordering prescriptions online.
The site will also be customized for users of Cigna's retirement plans, offering account information and the ability to make transactions within their retirement accounts. Content from Yahoo! Finance will also be integrated into the retirement area.
Branching Out
Yahoo! and its fellow Web portals have been aggressively seeking alternative revenue streams in the face of steadily declining advertising dollars. Last year, Yahoo! unveiled a marketing partnership and Web development deal with Sony, pushed into the teleconferencing business, and said it would leverage its Web user base as a market research tool.
Yahoo! is not alone in its effort to branch out. Rival MSN recently announced its own promotional deal with automaker Volvo. And on Wednesday, AOL Time Warner (NYSE: AOL) announced a similar agreement to market the products of consumer product giant Unilever across its television and Internet properties.
Dollars and Sense
Yahoo! has also outbid the parent company of Monster.com to acquire job board HotJobs (Nasdaq: HOTJ).
Meanwhile, the portal has reported strong e-commerce gains across its network of sites, with an 86 percent increase in fourth-quarter sales.