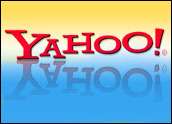 Yahoo has launched a self-service ad-placement network that is designed to offer small publishers, including bloggers, access to revenue from contextually relevant advertising, a service already offered by rival Google.
Yahoo said the beta version of the expanded Yahoo Publisher Network is aimed at small- and medium-sized Web sites and is currently available only to sites invited to take part. The beta is expected to run at least to the end of this year with further expansions to come.
Through the program, small publishers will have access to essentially the same technology and advertising pool as larger sites, starting with a service Yahoo calls Content Match, which will deliver advertising to a site based on the content displayed, with content owners getting a portion of the revenue. Additional services will be added as the services evolves, Yahoo said.
Picking the Publishers
Will Johnson, general manager of the Yahoo Publisher Network self-service offering, told the E-Commerce Times that the new service is being driven primarily by advertisers.
"We've generated a lot of feedback from advertisers who work with Yahoo who value the quality of the leads they get from their relationship with us and are always asking how we can send them more leads," Johnson said. "We see this as a way to extend the reach of the network and generate even more leads for our advertisers."
Johnson said the beta version of the service will likely run through the end of the year with about 2,000 publishers on board. From there, future expansion will take place, but Yahoo does not envision throwing the doors wide open.
"Obviously, there are millions of publishers on the Web, but we recognize that to continue to drive high-quality leads, we need to keep signing up quality partners as part of that process," he explained.
Yahoo stands to benefit from the move by creating more opportunities to place its ads and realize revenue. Advertisers will expand their reach to more sites that are tightly focused on specific issues, and therefore have readers who might be most receptive to a marketing message. Small publishers might gain an easy way to generate funds from their Web sites.
Features to Be Added
In addition to Content Match, the beta will offer small publishers the ability to pull Yahoo content into their sites, using the "Add to My Yahoo" feature and RSS (Really Simple Syndication) technology to syndicate content such as job listings from HotJobs.com, shopping listings and other content from across the Yahoo portal.
The beta also includes Y!Q, a contextual search product that Yahoo debuted recently. Y!Q enables words on a Web page to become automatic search terms when clicked.
Some of the biggest changes, however, might be in how Yahoo plans to interact with the publishers invited to take part, by offering small publishers customer support via telephone and online. That part of the service seems clearly aimed at some of the frustration felt by bloggers and others in dealing with Google's AdSense program.
"Some of the other services out there in the marketplace don't really enable a lot of dialogue and feedback with customers," Johnson said. "We want to learn how to better serve the publishers, to get that feedback on how to improve. We're investing a lot of time and energy into that basic customer service element."
Dueling Services
Analysts say many small publishers would likely welcome an alternative to Google's AdSense, although the new service is likely to also need fine-tuning: For example, some ads delivered are often not truly relevant to the page of content on which they appear.
Yahoo's beta comes just a few days after it became widely known that Google had attempted to patent its process for delivering advertising within RSS feeds. That patent application, filed more than a year ago, but only recently made public, has yet to be acted on by the U.S. Patent and Trademark Office.
Analysts say small publishers are considered a key audience for both advertisement placement and search capabilities and represent something of a new frontier for search marketers.
"Google and Yahoo see the potential of huge new landscapes to deliver advertising to," Forrester Research analyst Charlene Li said. "The test is going to be how well they capture the highest quality sites, or the sites that will generate quality leads."
The need to bring order to the world of blogs and help those publishers monetize their content is underscored by the sheer size of the small publishing world online. Blog search engine Technorati said that some 80,000 new blogs are created each day. Technorati now has some 14 million blogs in its search network, about double the number it had uploaded in March of this year.