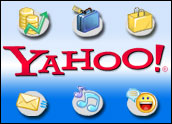 Seeking to make it easier for users to access its array of Internet-based services and to entice developers to make tools compatible with its portal, Yahoo today said it had agreed to buy Konfabulator, a maker of so-called "widgets," small software programs that help deliver content without a browser.
Palo Alto, Calif.-based Konfabulator, which was founded in 2002, gained notoriety when widgets were included with the Dashboard feature of the new Mac OS X 10.4 Tiger.
Konfabulator also made the plug-ins for the Windows environment and now offers more than 600 Windows-friendly plug-ins at its site.
Development Team to Stay
The three-person software shop announced the buy in a note on its Web site, saying that the purchase would enable it to make the Konfabulator JavaScript runtime engine available for free. Users who purchased recent versions, at prices ranging from US$19.95 for a single user license to $2,500 for a worldwide site license, will be eligible for refunds. The widgets themselves have long been and will remain free.
The purchase price was not disclosed. Yahoo said it would keep Konfabulator's development team of Arlo Rose, Perry Clarke and Ed Voas on board to develop new technology and would make it the core of a new Yahoo Developers Network, providing support to third party software code writers who want to make tools that work with Yahoo content.
The allure of the firm is two-fold, analysts said. First, the array of widgets already available offer ways for users to access Yahoo content without a browser, acquiring just weather, sports or news information tickers, for instance.
The other draw is that the Konfabulator platform makes widgets extremely easy to develop and Yahoo clearly intends to encourage professional software developers and hobbyists alike to create new plug-ins. The software might also help Yahoo extend its reach to non-PC devices such as smartphones, since the tools access the Web without the help of bulky browser software.
Range of Interests
The Konfabulator site currently lists more than 640 Windows widgets and 1,000 for the Mac platform. Not all work with Internet services, but most do, pulling data such as weather and traffic or more specific data such as a user's eBay feedback ratings, the latest results from the Dutch lottery or random quotes from episodes of "The Simpsons" TV show.
"When we first thought of Konfabulator, one of the key pieces was accessing Internet content. Well guess what Yahoo has boatloads of?" Konfabulator's founders wrote in the note on their site. "And what's really great is that they're starting to open it up to everyone in a format that's usable outside the traditional browser, as XML feeds."
Analysts said enticing third-party developers to make plug-ins that work with Yahoo's content is a smart move, one already being tried by both Google and Yahoo with their online mapping services. Both search firms recently announced they would make their code available to developers.
Doing so could dramatically accelerate the rate at which new features and tools are developed, a key consideration given the race that Yahoo finds itself locked into with Google over search and online supremacy.
"The search engines are at war over features and services, and this is a way to greatly expand the number of developers making new tools," Forrester Research analyst Charlene Li said.
Speculation Sparked
Search engine and portal industry watchers, not to mention Yahoo rivals such as Google, MSN and AOL, will be watching closely to see how Konfabulator is integrated into Yahoo and how far it is willing to open itself up to work with third party developers.
Li said Yahoo will need to balance bringing new development expertise to bear while being careful not to dilute the value of Yahoo content. "Yahoo will still want control over where and how it's content is distributed," she said.
Some even speculated that the move could be a sign that Yahoo has designs on its own browser application — a rumor that has long circulated with respect to Google. The tools could become part of an overall software tool for accessing Yahoo content that included integrated e-mail and messaging, as well as search and other information fed to a home page through RSS or XML.