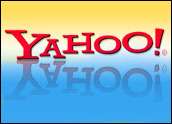 In a move that could reignite the e-mail wars among major Web players, Yahoo said Monday it will buy open source e-mail firm Zimbra for US$350 million — the third splashy purchase made since cofounder Jerry Yang took over as CEO in June and promised to return Yahoo to its roots.
Zimbra's e-mail and collaboration tools and its extensive relationships with Internet service providers (ISPs) and credibility with business users will help it grow Yahoo Mail by extending its reach beyond consumers, Yahoo said. Yang described the mail platform as a key part of the portal's overall long-term strategy.
"Communications products, including Yahoo Mail, are critical to the future growth and success of Yahoo," Yang said. "Zimbra's successful relationships with large ISPs are key as we expand our worldwide partner network and continue to focus on our commitment to being the partner of choice."
Targeting Large-Scale Accounts
Yahoo hopes Zimbra will enable it to offer Yahoo Mail as a hosted solution to more large-scale accounts, such as universities and businesses, as well as to consumers through ISPs. In addition to an Ajax-based e-mail system that can be customized for each account, Zimbra's offerings include calendar and contact management features that can be used both online and offline. Because it is built on open source code, third-party developers have produced mashup software plug-ins known as "Zimlets," which connect e-mail to a host of other Web services. Those plug-ins could be used to leverage the rest of the Yahoo platform and to serve ads to support free accounts.
"With Yahoo's ad and content network, the possibilities for Zimlets and other applications are endless," said Satish Dharmaraj, the firm's cofounder and CEO, who will oversee the Zimbra business from Yahoo's Sunnyvale, Calif., headquarters after the merger closes, which the companies hope will happen before the end of the fourth quarter.
E-Mail Wars Redux
Because Zimbra's focus is on business accounts and ISPs, the move represents a new strategy for Yahoo Mail, which has typically focused on serving consumers. Yahoo, Google, AOL and Microsoft's MSN all engaged in an e-mail arms race sparked by the 2004 arrival of Gmail, which promised 1 gigabyte of free storage space, an unheard of amount at the time.
Rivals quickly followed suit, not only expanding storage but adding features such as built-in IM (instant messaging) and calendars, and new interfaces meant to emulate the look and feel of programs such as Microsoft's Outlook.
Yahoo said its Web mail service now has 250 million users worldwide, according to comScore Media Metrix data, and is increasingly being integrated into other services.
Because its collaboration tools also include wiki-style Web-based documents that multiple users can save changes to, Yahoo could position its mail service as a viable option to the Google Apps version of Gmail and the Web-based version of Microsoft's Hotmail. Many businesses are expected to migrate toward hosted software — also known as "Software as a Service" — in coming years, with productivity and collaboration tools among the most suitable for such a switch.
Google has moved to improve its Gmail service through acquisition as well, recently closing on the purchase ofPostini in a bid to offer more security for mail and other Web services.
Six Degrees of E-Mail
Meanwhile, Yahoo has also made it clear that it believes its mail platform can become its own social networking engine. Yahoo President Susan Decker earlier this year called it "one of the Web's largest dormant social networks" and pledged to find ways to "activate it."
If that works, it could plug a significant gap in Yahoo's portfolio of Web services, one that it has considered filling in the past by purchasing Facebook, to which it has been linked in buyout talks repeatedly.
Yahoo Mail is also important landscape for displaying targeted ads, said Gartner analyst Mike McGuire, and a valuable way to build loyalty among users. It could also fit alongside Yahoo services such as Web site creation and hosting and merchant storefronts, with Zimbra enabling Yahoo to offer customizable e-mail interfaces.
"Yahoo has made changes but tried to keep the core product the same so people don't have a reason to leave," McGuire told the E-Commerce Times. "If they can improve it without scaring off any users, it could continue to be a solid component of a larger strategy."
*ECT News Network editor's note: The original publication of this article included comments mistakenly attributed to Standard & Poor analyst Scott Kessler. Kessler did not speak to the E-Commerce Times for this story. We regret the error.