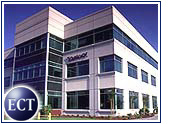 In a bid to strengthen its international foothold, Yahoo! (Nasdaq: YHOO) announced Tuesday that it has completed the acquisition of Australian online auction house Sold.com.au.
Yahoo!, which is scheduled to report first-quarter earnings after the stock markets close Wednesday, did not reveal the purchase price of the acquisition. The newly combined company will be headquartered in Sydney.
According to Yahoo!, the purchase, which was made by its subsidiary Yahoo! Australia and NZ, will enable the Internet portal to penetrate key regional markets and deliver "value-added services" to buyers and sellers by featuring locally listed auction items.
"We continue to seek opportunities to team with leading companies worldwide to increase audience reach," Yahoo! international operations senior vice president Heather Killen said.
For the time being, Yahoo! Australia and NZ will operate its local auction service separate from Sold.com.au, with each site providing direct links to the other's services. The company is expected to complete the integration of the two sites during the second half of 2001.
In addition to its auctions listings, Yahoo! Australia and NZ currently provides other e-commerce offerings, including shopping and store hubs.
Growing Market
While international expansion has been a cornerstone of Yahoo's strategy to build itself into a global powerhouse, it remains to be seen whether the Australian market will prove to be particularly lucrative.
A report released earlier this year by consulting firm Ernst & Young predicted that Australian e-commerce will mushroom from US$3.1 billion last year to $39 billion in 2004, as local consumers become more comfortable with the idea of conducting online transactions.
It also found that the number of e-shoppers is set to explode, more than doubling from 2.2 million in 2000 to 5.84 million in 2004.
According to Yahoo!, Sold.com.au has tapped more than 180,000 users and 185 retail merchants from the region. In addition, it said that the auction house hosted more than 129,000 complete transactions between July and December, with gross merchandise sales topping $11.8 million.
Stumbling Block
While Sold.com.au derives a portion of its revenues from auction listing fees, a move by Yahoo! earlier this year to implement such charges triggered a spate of customer complaints.
Under pressure to decrease its dependence on online advertising, Yahoo! hoped its decision to tack on auction fees would allow it to diversify its revenue streams. The shift, however, underscored how difficult it can be to begin charging users for a service they have grown accustomed to receiving for free.
In the weeks following the implementation of the fees many angry users simply abandoned the service, causing an 80 percent decline in listings.