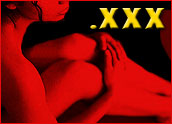 At first glance, the proposal to create a new cyberspace red light district with the .xxx domain seems a clear win for legitimate businesses.
The domain, which has been approved by the Internet Corporation for Assigned Names and Numbers (ICANN), could essentially segregate adult-content and pornography, moving it out of the .com realm where the vast majority of legitimate commerce takes place.
However, the arrival of .xxx could also create a new set of headaches for companies with high-profiles and carefully guarded brands and trademarks if so-called cyber-squatters revive the practice of grabbing domain names and essentially holding them hostage — and with this domain, the threat of real embarrassment from an .xxx Web site using the company's name.
'Unseemly Cybersquatting'
The goal, of course, would be to bring a handsome ransom, and history shows the tactic can work, despite the legal rights that companies bring to the table.
"Let the unseemly cybersquatting begin," said Karen Whitehouse, an ICANN-watcher and author of the Weekend Geek blog. Though intended to make it easier to filter porn sites and keep people, especially children, from stumbling across them by accident, the upshot might be to force people and companies to register domains as a defensive move. "What I envision is people paying $60 a year just to keep beaarthur.xxx out of circulation," Whitehouse said.
The potential problem is serious enough to have gained the attention of the World Intellectual Property Organization (WIPO), which recently warned that additional safeguards should be put in place to protect trademarked names.
The cybersquatting problem could extend to all of the new top-level domains (TLDs) that ICANN is moving toward final approval, although the .xxx domain might carry a extra stigma. WIPO recommends a global "uniform intellectual property protection mechanism" to protect businesses and individuals alike.
"The strategic importance of domain names for recognition in business has increased considerably," the agency noted. "Given the value of trademarks and other identifiers and the importance of the Internet as a commercial communication and marketing channel, rights owners are understandably worried that their identifiers fall victim to deceptive and abusive practices on the Internet."
The stakes are high, WIPO noted, with the Web's trustworthiness as a medium for e-commerce transactions at stake. "Undermining the status of such brand and trademark identifiers compromises consumers' trust in the Internet as a medium for commercial exchange," the report stated.
Flood of Disputes?
WIPO said it handled 1,110 cybersquatting disputes in 2004, up from around 1,000 the year before. The group, which offers an arbitration service meant to save owners of intellectual property from lengthy legal battles to establish their rights, said its ability to handle all cases that could come before it might be compromised if a flood of new disputes arise.
One suggestion from WIPO is to open registration on new domains to legitimate trademark and copyright owners first and, only after a period of time has lapsed, throw it open to the general public.
While cyber-squatting doesn't grab headlines the way it once did, when millions of dollars would often be paid for the rights to recover a key domain, it is still prevalent.
One recent example involved a man who grabbed the domain name of the new Catholic pope weeks before he was even chosen and ordained.
The practice has found its way into the political realm as well, with parties often grabbing domains that their rivals might want to control for upcoming elections and then using those sites to spread their own messages.
However, one group finds itself battling cybersquatters far more than others. In recent months, actors Morgan Freeman and Robert Downey Jr., U.S. Sen. Hillary Rodham Clinton, D-N.Y., teenage soccer phenom Freddy Adu, and the estate of the late Wal-Mart founder Sam Walton have all fought for and won the right to take back domains registered by others.
Those celebrities might again be the most likely targets for cybersquatters on the new .xxx domain. After all, traffic driven to a movie starlet's .xxx site could be valuable to a cybersquatter for as long as he or she is able to maintain the site.
However, those who fight can expect to face more complex legal issues, and often will run up legal bills in the process. Mark V.B. Partridge, an attorney with Patishall, McAuliffe, said judges are constantly adding to the body of legal rulings on domain-name registration.
Thinking It Through
While most decisions favor original holders of a copyright or trademark, recent cases have emphasized that a name must be used in order to gain protections.
"Companies have become more aggressive about protecting their intellectual property, whether it's patents or trademarks," Steve Frank, an intellectual property attorney with Testa, Hurwitz & Thibeault, told the E-Commerce Times.
New domains — including but not limited to .xxx, which is one of several new domains being moved forward by ICANN — create another frontier that companies that value their brand identities must be prepared to monitor and, if necessary, take action on. Also, because of the nature of new domain, which has been called a virtual red light district, companies will likely want to be extra cautious.
"The Internet has opened up huge new frontiers to watch for infringement, but has also helped monitoring in some ways," Frank said.
While large companies won't feel the financial impact of having to do extra monitoring, or of having to register domains to keep them out of circulation, it might be a burden to smaller companies or individuals who have established an online presence.
ICANN's critics say the new domain will force those companies and individuals to buy domain names they don't want simply to protect themselves from squatters. That is just one way, they say, that the .xxx domain will likely fall short of promises.