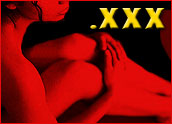 The Internet Corporation for Assigned Names and Numbers (ICANN), the oversight group for the World Wide Web, has begun negotiations that could lead to the establishment of a separate domain for pornography sites.
ICANN said it has begun to have "commercial and technical negotiations" with ICM Registry about establishing a top-level domain, or TLD, that would bear the suffix .xxx.
That scheme would establish a domain on par with .com and .net where pornography sites could be segregated, theoretically making the Web safer for young people by enabling technical solutions that would steer all but approved users away from the domain.
Reversal of Decision
The move is a reversal of a 2000 decision by ICANN against such a domain. At the time, the non-profit group cited the objections of the adult-entertainment industry as one reason for opposing the proposal. Those companies said a segregated domain would make it easier for portals and search engines to block results from such sites.
At the time, ICANN also raised the prospect that creating a "red light district" on the Internet would create a stigma attached with visiting the domain and also raise "privacy and First Amendment" issues.
However, ICM said the time is now right for the domain, with the online adult entertainment business now worth some US$3 billion annually. ICM said the number of adult-oriented sites on the Web has grown 18 times in the last six years to some 1 million domains, which account for some 10 percent of all online traffic.
ICM will operate the domain, which will be overseen by the International Foundation for Online Responsibility, a Canadian-based non-profit. Sites that apply for admission to the domain will be required to adhere to policies that prohibit marketing to children and ensure that sites are not marketed as containing child pornography.
The plan has been backed by government regulators in the U.S. and family groups and others, but is likely to raise questions about privacy and security. For instance, some bloggers have raised the prospect that traffic to the domain could be monitored and recorded.
More Domains, More Controversy
Pornography sites would not be required to adopt the .xxx domain, but would have the option of doing so. The theory behind the domain is that it would make it easier for Web users seeking pornography to find legitimate sites, while making it easier for others to steer clear of them.
ICANN has moved to greatly expand the number of sponsored TLDs in recent months, approving plans to launch domains .jobs and .travel at its recent annual meeting, with those domains set aside for job postings and travel-related sites, respectively. ICANN is still weighing plans to establish domains under .car, for the catalan language, .post for postal services and .mobi as a domain set aside for mobile-friendly Web content.
It is also weighing plans for four more, including .Asia, .mail and two .tel domains.
While many analysts say the wider range of top level domains is a positive development, one that could aid Web navigation in many cases, especially in the instance of the mobile domain, others have been critical of ICANN's process for arriving at the decisions to expand and for who will win the potentially lucrative contracts to run the domains.
"This about-face by ICANN [on .xxx] demonstrates yet again how major decisions by the organization are made without significant, broad public discourse," Lauren Weinstein, the founder of People For Internet Responsibility, said. "Ironically, it also reverses one of the more sensible arguments that ICANN had previously been making."
Setting Stage for Censorship?
Weinstein said that over time, the .xxx domain "is likely to create a political and litigious firestorm over time, as various government entities move to try force 'adult' sites into the new domain space, and battles erupt over what an adult site is defined to be.
"The creation of .xxx may set the stage for potentially damaging and disruptive content control and censorship wars that we can hardly even imagine today," she said in an e-mail message. "It's worth thinking through these issues very carefully before going down that path."