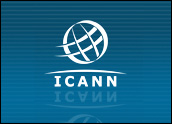 The Internet Corporation for Assigned Names and Numbers (ICANN) is slated to begin levying a new tax on domain name registrations starting early in 2005 and has already begun to make plans for how to spend what could be a sizeable windfall.
The fee, which amounts to 75 cents per year for each domain name registered, will apply only to ".Net" domains at first, but might be expanded to include other widely used suffixes including ".com" and ".biz" as well as the four new top-level domains still under consideration.
In the short term, the tax could add US$4 million annually to ICANN's coffers, a figure that could skyrocket to more than $30 million if it is extended to additional domains. That fact is not lost on ICANN's numerous critics, who say the group already operates with little oversight and at times acts in a way that hinders growth of the Internet.
Those same critics are quick to point out that previous efforts by ICANN to institute similar fees were derailed due to grassroots and political opposition and that with some 46 million domains now registered in the most popular suffixes, the group could solidify its power over the Internet through the fees.
Plans in Place
An ICANN spokeswoman declined to comment and referred to the .Net registry request for proposals, which was released last week, that contains information on how the additional revenue will be allocated by ICANN. The rights to run the .net registry is up for grabs after VeriSign's contract expires next spring. Verisign and at least three others have applied for the right to run the registry.
The request for proposals document said that the money will be divided into three main areas of concern, with a third going to stakeholders in developing countries, a third being used to improve the security and stability of the Web's naming system, and the final third being put into the ICANN general budget for unspecified purposes.
ICANN's 2004 budget is for $15.8 million, most of which comes from annual fees paid by domain name registrars. The group is positioning the new fee, which would be levied on domain registries, but almost certainly passed on to corporations and individuals who register domain names, as a way of diversifying its revenue stream to reduce the burden on the registrars.
While a token in some ways, one that will still keep many domain registrations below $1 per year, the new fee is still likely to renew a contentious debate over ICANN and its governance of the Internet's naming system.
Analysts say recent flare-ups with registrars, most notably VeriSign's lawsuit against ICANN and VeriSign's eventual decision to drop the .net registry service, have revealed the problems with ICANN and the question of how much authority it truly wields over the Internet. ICANN has sought to answer some of those criticisms by laying the groundwork to disassociate itself from the U.S. Department of Commerce over the next three years.
Making Waves
The VeriSign controversy heated up when ICANN ordered the registrar to discontinue a service that directed Web surfers who typed incorrect URLs into browsers to a commercial site.
"The questions about the right level of governance still haven't been answered to the satisfaction of many people," Gartner analyst Lydia Leong said.
The group has found itself walking a fine line between attempting to bring true democracy to the Web but also enabling companies that invest millions of dollars in Internet infrastructure to conduct commerce there, she added.
In a report issued earlier this year, the Center for Democracy and Technology argued that ICANN has "not always stayed within the bounds of its original scope." While the group has been "largely successful," the CDT wrote, "serious questions remain about ICANN's mission and procedures."
The normally quiet ICANN has made headlines repeatedly in recent weeks. In addition to moving closer to choosing another .net registrar, ICANN has moved four so-called sponsored top level domains ahead in the approval process.
Being mulled are domains with the suffixes ".post," ".travel," for postal agencies and travel companies respectively, as well as ".jobs," where job listings would be situated, and ".mobi," which would be used to create custom sites for mobile device users.