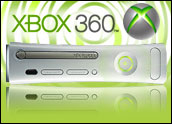 Two and a half years after its launch, the Xbox 360 has sold its 10 millionth unit in the U.S., making it the first console of its generation to reach that milestone, according to Microsoft. Worldwide, consumers have purchased a total of 19 million Xbox 360s.
"The 360 milestone is significant in that their push to release the current Xbox console a year earlier than the competition seems to have paid off — hardware issues aside, which may have still existed had they delayed the launch," said Michael Inouye, an analyst at Instat.
Nintendo and Sony, which launched consoles in November 2006, have sold more than 25 million and 12 million units worldwide, respectively, according to VG Chartz, a video game sales tracking firm.
Console Wars
Previously, reaching an installed base of 10 million users in the U.S. first was a clear indicator of a market leader. In the current generation of consoles, however, the same cannot be said, Mike Goodman, a Yankee Group analyst, told the E-Commerce Times.
"It's a little bit misleading because Microsoft is operating on a different time frame than Nintendo and Sony. Historically, he who gets to 10 million consoles first wins. However, that's assuming you're operating on a level playing field. When you have a year head start on it, by definition you ought to get there first and you could make the argument that they should've gotten there last year," he explained.
"I don't think it's relevant. Microsoft is not going to win this generation," he added.
Nintendo's Wii will win the current generation console war, according to Goodman. Since its release, the Wii has often outsold both the Xbox 360 and Sony's PlayStation 3 by a significant margin when judged on a monthly basis.
"There are a number of bumps in the road Nintendo will have to navigate, but right now I think Nintendo will win this generation hands-down. And it's almost guaranteed that … within the next two quarters Nintendo will take the lead from Microsoft," he stated.
Nintendo is extremely dependent on first-party software. It's not unusual for the game maker to rely heavily on first-party games, though the expected launch of a new handheld player either this year or next will force the company to divide its attention between the two platforms.
"One of the things Nintendo has not shown itself particularly adept at doing is managing two systems simultaneously. They are not very good at managing development for a single platform, but when they switch to two, they lose focus on the second platform," Goodman said.
Given the Wii's dependence on internal development, cutting back or shifting top development teams from the Wii to something else will hurt the Wii — unless Nintendo can get third-party software to be much more successful. "This has not been a strength of Nintendo's."
"If they lose their software edge, they lose their hardware edge," Goodman pointed out.
PS3 — The Comeback Console
"You can't discount the fact that Sony has sold 150 million PS2s (PlayStation 2s) worldwide and that they have a very loyal installed base. And arguably, the two things that have been holding Sony back have been the price of the unit and that they haven't really had any games anyone was interested in playing," Goodman noted.
This year Sony has begun to rectify the latter issue with the release of exclusive titles, including "Metal Gear Solid 4" and "Grand Turismo." Non-exclusive titles like "Grand Theft Auto IV" also gave the console a lift, Goodman said.
"Looking at the near term software landscape I would give the edge to the PS3 over the 360. Scheduled releases this year could spur additional sales, as could the demise of HD-DVD [players]," Inouye told the E-Commerce Times.
The PS3, he continued, is still the best option for Blu-ray due to its price point and upgradeability. Microsoft also has some solid exclusive titles such as "Fable 2" and possibly "Gears of War 2," but with Xbox's larger installed base and lack of a next-generation optical player, Inouye said he still has to give the edge to Sony. "Sony still has more room to grow, and in particular, titles like 'Metal Gear Solid' will help. It's been a marquee brand for some time," he added.
Consumers would not see a price cut this year for the Wii due to the console's strong sales, but both Sony and Microsoft should cut the prices of their consoles, Goodman and Inouye agreed.
12 Million Strong
The release of "GTA 4" was also a boon for Microsoft's Xbox Live online gaming site. Gamers anxious to play the title online pushed global membership of the site to over 12 million users in May, the company announced.
"Sony's [online service] is at 8 million, Microsoft is at 12 million, and it shows the power of the console as a distribution channel — not just for games and video content but for music as well. That puts Microsoft up there with some of the larger cable providers," Goodman noted.
Microsoft will maintain its lead in the online gaming realm, Goodman and Inouye said.
"The experience is better with Microsoft. You can ding Microsoft for a lot of things, but one thing they've gotten right is Xbox Live," Goodman said.
"In terms of online content, Microsoft is still ahead of the game and will likely continue to lead for the foreseeable future," explained Inouye. "Xbox Live is better integrated into the gaming environment — e.g. you can earn points to spend in the Xbox Marketplace. Microsoft is also ahead of Sony in terms of available content beyond gaming — download movies — and since gamers have to pay a monthly fee, not only does it generate a revenue stream; these gamers are more wedded to the online community — in other words, they have more invested."