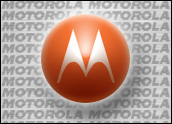 In its continuing effort to reinvent itself, struggling wireless phone maker Motorola will cut more jobs and focus on designing handheld devices that run Google's new open source Android operating system, according to the Wall Street Journal.
The company will pare down the number of operating systems for which it currently creates mobile phones to just three: Android, Microsoft's Windows Mobile and Motorola's proprietary P2K platform.
The hoped-for effect of these moves is a streamlining of an unwieldy wireless division, which Motorola Co-CEO Sanjay Jha was hired to clean up in August.
Motorola has announced about 10,000 job cuts since early 2007.
The company's stock was down about 1.5 percent at US$5.74 in mid-day trading on the New York Stock Exchange.
Motorola spokesperson Maya Komadina told the E-Commerce Times that Motorola "does not comment on rumors or speculation," noting that the company is in a quiet period in anticipation of its third-quarter financial results announcement due out Thursday.
Motorola Needs to Cut the Fat
Jha's moves to trim the wireless division are not surprising, said Tavis McCourt, an equity analyst with Morgan Keegan & Co.
"They've been running at a $300 million operating loss per quarter, so it's obvious they've got to rightsize this organization or they'll never be able to spin it off," he told the E-Commerce Times.
The main reason Jha was brought in was to spin off Motorola's wireless device unit.
One of the problems plaguing the company has been its lack of focus, an approach has turned its wireless division into a bloated, inefficient unit.
"In terms of its operating systems, they haven't tried to concentrate on a single handset technology, so they don't get a lot of scale or purchasing power," McCourt said. "From a software perspective, it takes a lot more software engineers for six platforms than it does for one or two."
Big Bet on Android
Google's Android is based on Linux, an open source operating system with its source code open to the public. The strategy behind making Android open source is that it will appeal to a wider base of software developers than proprietary architectures such as Microsoft Windows and Apple OS X.
However, just one phone maker, HTC, currently makes an Android-based phone — the G1, which is available in the U.S. only through T-Mobile.
"It's a little surprising how big of a bet they're making on Android," Morgan Keegan's McCourt said. "Motorola is also making itself dependent on the handset manufacturers and the carriers supporting Android."
The company faces another potential risk in its decision to concentrate on just three mobile operating systems — lower margins.
"If [Motorola's] going to be reselling Windows Mobile at the high end, Android at the mid-tier and P2K at the low end, they're locking themselves into strictly being a hardware manufacturer," McCourt said. "It's hard to maintain gross margins in that business."
McCourt pointed to the PC market as an example.
"PC vendors like HP and Dell just use Microsoft's operating system," he said. "Those companies have gross margins in just the high teens. The same thing is true in the mobile world. If you're going to resell someone else's operating system, your margins will flow through the operating system's vendors."
The shift in strategy also indicates that Motorola's Jha has not been blown away by much of the handset software technologies that were in development prior to his arrival last August.
"The new CEO is clearly so unimpressed with the company's own software that he's scratched almost all of those projects," McCourt said.