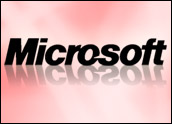 When Microsoft CEO Steve Ballmer visited Adobe's offices to meet with Adobe CEO Shantanu Narayen on Thursday afternoon, a New York Times story about the meeting set off rumors that Microsoft was negotiating the purchase of Adobe. The meeting agenda included discussions about Apple, the Times reported, suggesting Ballmer wanted to talk about Microsoft buying Adobe as a bid to be more competitive against Apple.
Both Microsoft and Adobe have had problems getting their interactive media technologies approved for use on Apple's iPhone and iPad, which may have been at the heart of the Ballmer-Narayen discussion. There is also the possibility that their discussions included a possible Flash-on-Windows Phone 7.
The rumor had enough credibility to send Adobe shares higher — its stock rose 11 percent in a spike of volume Thursday afternoon. The lift was short-lived, however. The price was nearly back to its baseline when the market opened Friday.
Didn't This Almost Happen Before?
The two companies considered a merger a couple of years ago, but the talks apparently broke down over concerns a deal would face heavy scrutiny from regulators. They would likely be wary of a merger that would give Microsoft additional dominance in the software market.
What a difference two years can make. Since 2008, Apple and Google have both grown in market heft, which may have changed the regulatory atmosphere regarding a possible Microsoft acquisition of Adobe. Microsoft is simply not as dominant in the market today.
Another barrier to a merger, though, could be cash. An Adobe acquisition would probably set Microsoft back about US$20 billion. While Microsoft is cash rich, with $40 billion on hand, much of that money is overseas. That would make a cash purchase awkward — but not impossible.
A Skeptical View
Some of the signs necessary to indicate a merger are simply not present with Microsoft and Adobe, Rob Enderle, principal of the Enderle Group, told the E-Commerce Times.
"I think it's really doubtful. When you have two large companies talking about merging, both companies are usually in trouble," he observed. "I would believe a Microsoft-Yahoo merger, because Microsoft can't compete with Google, and Yahoo is going broke. But Microsoft doesn't need Adobe to compete with anybody. They're just as strong against Apple without Adobe."
A strategic move to counter either Apple or Google certainly wouldn't necessitate an acquisition.
"Both companies recognize the next big fight is on the Web," said Enderle. "Microsoft has one of the lead platforms on the cloud, and Adobe doesn't know SaaS (Software as a Service). If they partner, both companies can get about 100 percent of what they need. So it's better if they partner."
Even though Ballmer was supposedly talking to Narayen about Apple, Google may have been the elephant in the room.
"Any partnership between Microsoft and Adobe would be more targeted to Google than Apple," said Enderle. "Apple's not the target. Google's the target, and a partnership between Microsoft and Adobe gets you there."
Another bucket of cold water on the merger rumor is Microsoft's historic disinterest in acquisitions. Unlike Oracle and Google, Microsoft has long taken the path of growing new services and products within.
The company did use an acquisition strategy to move into the enterprise market, but it has generally used partnerships and internal development to grow consumer and business products.
Could Be a Good Thing
On the positive side, an acquisition could deliver Microsoft some benefits.
"This is an intriguing rumor. Microsoft would get Flash," Laura DiDio, principal analyst at ITIC, told the E-Commerce Times.
A merger would also change the chemistry among the tech giants.
"Apple and Adobe don't get along, while Apple and Microsoft are 'frenemies,'" DiDio remarked.
This shift in chemistry could crack open the door for Flash on the iPhone and iPad.