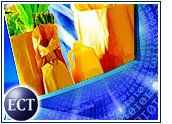 Online grocer Webvan (Nasdaq: WBVN) will hold its third asset auction early next month, selling off US$30 million worth of equipment used to service the Altanta, Georgia market it departed earlier this year.
The auction, scheduled for August 7th and 8th, is the latest bid by Foster City, California-based Webvan to raise some of the estimated $25 million it has said it needs to survive to profitability.
According to Charyn Auctions, the San Francisco, California-based auction house that has handled all of Webvan's asset sales to date, the catalog of items to be sold in Atlanta includes more than 200 refrigerated delivery vans, a warehouse order-fulfillment system and several electric generators, as well as office furniture and computers.
Good as New
According to Charyn, all of the items were purchased in May 2000, when Webvan launched its bid to grab a share of the Atlanta market, a move Webvan retreated from in April at the cost of nearly 800 jobs.
Each of the trucks, which are 13-to-18 feet long and bear the Webvan logo, was purchased new. All are equipped with global positioning systems (GPS) designed to make it easier for drivers to find their way around the sprawling metropolitan region.
The Atlanta auction is a reminder of how much capital Webvan once had at its disposal, as private investments and cash raised through an IPO propelled Webvan toward becoming an online powerhouse.
Webvan stock, which has not traded above $1 since November, traded between $5 and $7 during much of May 2000. Webvan's all-time high close was $25.44 in December 1999.
Third in a Series
Earlier this year, Webvan sold goods originally valued at $2 million. Included among the auction goods were commercial kitchen appliances that Webvan had intended to use to make prepared meals, before that initiative became one of several plans shelved when a cash crunch hit the pioneering Web grocer.
Webvan has not disclosed how much it raised through those May auctions, which took place in Oakland, California and Kent, Washington.
Webvan has also put some of its warehouse space up for lease, but is facing an uncertain real estate market in many cities.
Every Dollar Counts
Webvan has said that while it has enough cash to last through the end of this year, the company will need to raise as much as $25 million to survive until profitability, which it says should happen during the first half of 2002.
Hoping to maintain its Nasdaq listing, which analysts say is vital for Webvan's efforts to find future investors, Webvan shareholders last week approved a 1-for-25 reverse stock split. Webvan must now submit its plan for boosting its share price to the Nasdaq for approval.