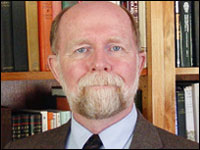 First a caveat: As part of my work, I attend a lot of IT vendor conferences and high-tech trade shows. Objectively speaking, most shows provide the means to literally and figuratively peek under the hood of usually interesting, sometimes intriguing vendor products and solutions. But conferences also have a subjective side; along with trumpeting the latest/greatest IT advances, they provide an ideal opportunity to consider how much buzz a given vendor or technology is generating.
From that point of view, it's hard to remember a recent IT event generating more buzz than VMware's VMworld 2010. During his opening keynote at San Francisco's Moscone Center, company CEO Paul Maritz noted that this year's attendance stood at 17,021, a nearly 40 percent jump from the 12,500 tally at last year's event, and more than 10X the mere 1,400 souls who attended the very first VMworld conference in 2004.
Yet sheer numbers doesn't convey the impact of this year's crowd; everywhere I went — from small breakout sessions to the solutions center jammed with vendors' booths and displays — people were notably, often loudly, engaged and enthused.
Increasingly Pervasive Role
Why is this a big deal? Consider first how participation at business IT events has suffered during the past two years. True, 2010 has offered room for optimism after a consistently dismal 2009. Events like this year's Microsoft TechEd (which focuses on the company's entire family of servers and tools) enjoyed a healthy bump in attendance over last year.
However, the technology industry is not immune to external issues, including a continuing listless economy and persistent unemployment. Plus, while virtualization, for which VMware and VMworld are best known, is playing an increasingly pervasive role in business IT, it remains a fairly esoteric technology subject. Yet VMworld 2010 outdrew the more broadly focused TechEd 2010 event by nearly 7,000 attendees.
Why so? Part of the answer lies in what VMware has accomplished in the seven years since the first VMworld, which is quite a bit by literally (or virtually) any measure. Consider that in 2004, now commonplace VMware technologies, including Virtual Center, VMotion and Virtual SMP were about a year old.
In fact, in 2004, the same year the company was acquired by EMC, VMware was an innovative small-time vendor largely unknown outside an enthusiastic circle of clients and datacenter professionals. Today, the company provides critical solutions to 190,000 customers, including 100 percent of the Fortune 100, 98 percent (491) of the Fortune 500, and 96 percent (955) of the Fortune 1000.
Hotel California Exit Strategy
Market success is one thing, but VMware has also proved to be far more resilient than many believed. As virtualization became increasingly mainstream, most thought VMware would wilt under significant challenges from major competitors including Microsoft and Citrix. In fact, some critics considered Microsoft's decision to integrate its Hyper-V hypervisor as a cheap (and then, free) Windows Server 2008 feature to be a death knell for VMware.
Instead, while Hyper-V does well among bargain-hunting businesses, and Citrix's VDI solutions have enjoyed success among its traditional clientele, there is little evidence that either company is dislodging significant numbers of VMware's core enterprise customers.
Less tangible issues were also in play at VMworld 2010. During his keynote, Maritz noted that datacenter-centric virtualization surpassed a notable tipping point last year: the "Virtual Machine (VM) Crossover," at which a larger number of VMs were deployed than physical servers. According to Maritz, over 10 million VMs have been deployed to date in 2010, a number well beyond even the most optimistic VMware and industry projections. Even so, the overall number of servers currently virtualized remains a minority compared to the total number of physical servers deployed, meaning that the market for traditional virtualization remains large.
So did Maritz focus on how the company would exploit these sizable opportunities? Somewhat, but he directed greater attention to VMware's broadening strategic vision of cloud computing, particularly what he called the "New Stack," which consists of: New Infrastructure, New Application Platform and New User Access.
Of this trio, New Infrastructure aligns most closely with VMware's traditional business and solutions. However, Maritz said that VMware's focus on open standards and scale-out x86 server architectures separates the company's offerings from closed "uber clouds" (in which, he noted, like 'Hotel California,' clients could check in but not check out) and "vertical clouds" dependent on scale-up systems and proprietary virtualization platforms.
Some might rightfully describe those definitions as self-serving since they highlight the backbone of the company's commercial offerings. But scale-out x86 has long been the driving force in server volume sales, and it also illustrates an interesting dichotomy related to VMware; virtually all of the vendors promoting uber and vertical cloud models are also leveraging VMware technologies in their x86-based systems.
Single Unified Platform
Is any particular model of virtualization poised for domination? Not in the short term. The industry and end-users continue to move decisively toward x86 server architectures, which translates to great news for VMware and other x86 virtualization proponents. However, legacy scale-up Unix and mainframe systems remain deeply embedded in many enterprises, though their influence is bound to decline over time.
What about the other elements of VMware's New Stack? I found the New Application Platform most intriguing, as it represents the company's strategy to further leverage relationships with its developer partners. The fact is that even the most innovative vendors can only go so far in ensuring their products' market penetration. It's a bit like conventional battle strategy, with big guns and armored divisions opening the way for ground troops to achieve victory.
VMware intends to provide developers the "glue and portability" platform, framework and tools they need to support existing bread-and-butter applications, as well as dynamic new applications and emerging trends like Software as a Service (SaaS) solutions.
Maritz's discussion of New User Access provided insights into future potential market opportunities for VMware. This portion of the New Stack incorporates VMware's well-established View solutions for virtual desktop infrastructures (VDI) but notably expands those technologies to support application, data and identity management across a range of traditional and non-traditional business computing devices, including the smartphones and tablets increasingly preferred by enterprise employees.
Realizing this vision will require considerable time, effort and investment, but the notion of a single unified platform for managing and securing business computing processes and devices is intriguing in the extreme.
Overall, VMware's New Stack strategy offers a fascinating blend of existing company programs with broadened developer empowerment and expanded efforts in new and emerging markets. The question remains whether and when the company will achieve its New Stack vision. However, the ambition of VMware's goals and the implications they offer customers and end-users illuminate both the attention and enthusiasm witnessed at VMworld 2010.
---
E-Commerce Times columnist
Charles King
is principal analyst for
Pund-IT
, an IT industry consultancy that emphasizes understanding technology and product evolution, and interpreting the effects these changes will have on business customers and the greater IT marketplace.