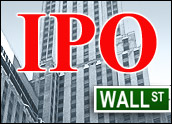 VMware, the server virtualization firm spun off by EMC with the help of some high-profile industry backers, made an impressive debut on Wall Street Tuesday, with the company's shares rising 90 percent in early trading.
VMware shares priced at US$29 late Monday — the high end of a $27 to $29 range — giving the initial public offering a value of around $957 million. EMC sold 33 million shares of stock in the company in the offering, which was first announced in February.
The stock traded as high as $55 a share shortly after trading began, a 90 percent increase. The debut was especially impressive given turbulent conditions on Wall Street, with major markets falling in morning trading.
Based on the total of 375 million shares outstanding, VMware would have had a market capitalization of around $11 billion upon its debut.
That's some 17 times what EMC paid for the firm in 2004, when it plunked down $635 million for the company as part of a software-related spending spree meant to broaden the company's offerings.
Friends Indeed
Other immediate beneficiaries of the IPO include Intel, which last month said its Intel Capital arm would pay $218.5 million for a 2.5 percent stake in VMware, and Cisco Systems, which paid $150 million to buy a 1.6 percent piece of the company.
Though the debut faced a headwind from stock market turbulence, it comes at a time when interest in server virtualization is soaring as enterprises seek to maximize the value of their hardware investments by enabling a single server to run multiple operating systems and applications at once.
The timing may also be right because the success of the IPO will likely embolden competitors to devote more resources to competing with VMware as well, said Forrester Research analyst Frank Gillett.
The IPO helps cement VMware's reputation as a "mainstream company," and virtualization as a powerful force that could change how enterprises approach information technology, Gillett told the E-Commerce Times.
The association with the highly regarded EMC has helped VMware and it may be another two to three years before rivals can match its product offerings. Microsoft, for instance, isn't expected to ship its virtualization solution, code-named"Viridian," until sometime next year.
Gillett also expects the success of VMware to help drive a greater trend toward more adoption of "virtualized infrastructure strategies" rather than focused virtualization efforts that attack individual servers or groups of servers.
"VMware is already rolling out products to support those kind of moves," he added.
Good Timing All Around
EMC's VMware play may prove one of the best strategic moves of the past decade, Pund-IT analyst Charles King told the E-Commerce Times. Not only has it been able to realize a huge return on its investment, it has also helped create new markets for what was a niche technology.
"EMC helped put virtualization on the map," King said. "It took a low-risk gamble on the firm given what it paid for it and now it's reaping the rewards."
Bringing in partners such as Cisco and Intel helps ensure that processors and other hardware will be built to be compatible with VMware solutions for years to come, he added.
The virtualization market remains in its relative infancy. However, the market will more than double in size over the next four years from $5.5 billion last year to $11.7 billion in 2011, according to predictions from research firm IDC.
In addition to a growing market, VMware likely benefited from a strong financial track record. For its most recent quarter, EMC said the business had income of $34.2 million on revenue of $297 million, with sales up nearly 100 percent compared to the same time last year.
By midday, VMware stock has lost some ground and was trading at $51.06. still, that would make it one of the best-performing stock debuts of the year, behind the February IPO of hedge fund Fortress Investment Group, which had a 68 percent gain on its first day of trading. EMC stock was not faring as well, losing 1.3 percent to $18.80.