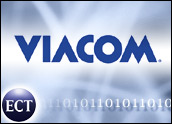 Media conglomerate Viacom demanded on Friday that Google's video service YouTube remove from its Web pages as many as 100,000 video clips containing copyrighted material.
The two sides had been negotiating a licensing agreement that would allow Viacom-owned content on the YouTube site, when talks broke down. Viacom's demand came next.
Viacom's properties include MTV, Nickelodeon and BET (Black Entertainment Television).
"After months of ongoing discussions with YouTube and Google, it has become clear that YouTube is unwilling to come to a fair market agreement that would make Viacom content available to YouTube users," Viacom said in a statement.
YouTube did not respond to requests for comment.
Filtering Tools
Viacom had asked YouTube to remove its content last fall, as well. YouTube did so, taking down thousands of clips of Comedy Central's "The Daily Show," for instance.
In addition, Viacom said YouTube also promised that filtering tools meant to prevent such content from appearing on the site would be in place before the start of 2007. Since then, however, hundreds of Viacom-owned video clips have reappeared on YouTube.
"Filtering tools promised repeatedly by YouTube and Google have not been put in place, and they continue to host and stream vast amounts of unauthorized video," Viacom said. "YouTube and Google retain all of the revenue generated from this practice, without extending fair compensation to the people who have expended all of the effort and cost to create it."
Based on past precedent, Google will almost certainly comply with the request. It's unclear if that will be enough to satisfy Viacom, however, given the past back and forth between the two companies.
A consultant hired by Viacom has estimated that YouTube-hosted videos containing copyrighted material have been responsible for some 1.2 billion streaming sessions, which could represent millions in lost adrevenue.
Still Streaming
Viacom said the move by Google to add YouTube-served content to Google Video Search results compounds the copyright issue. "Virtually every other distributor has acknowledged the fair value of entertainment content and has taken deliberate steps to concluding agreements with content providers," the company said.
The stakes are high for Viacom because it has invested heavily in creating its own network of branded sites featuring video from its TV networks, including sites where episodes of MTV and "The Daily Show" content are posted shortly after — and in some cases before — they appear on TV.
Google will likely comply with the request to take down the video clips in question — not to do so could expose it to additional legal risks, including the possible loss of its Digital Millennium Copyright Act (DMCA) protections from copyright infringement suit. However, which over 100,000 clips involved, such a move would likely take some time.
In fact, a search of the site on Friday afternoon turned up home-made videos featuring Sponge Bob and dozens of clips from "The Daily Show," including a clip of a recent show in which Jon Stewart interviewed Bill Gates about the release of Windows Vista.
Still in the Woods
The Viacom request and News Corp.'s action last week to request the identities of YouTube users responsible for posting copyrighted works together underscore the challenge that Google faced when it purchased YouTube: To turn what once was a tool for video pirates into a commercial, friendly site.
The stakes are high and were ratcheted up recently when YouTube founder Chad Hurley said the site was working on a plan to share advertising revenue with video creators.
Meanwhile, Viacom's actions could cause other top media companies to follow suit.
They May Come to Terms
Viacom's move may be part of a larger negotiation strategy aimed at showing YouTube and Google how valuable the Viacom content is to the overall YouTube ecosystem, Sterling Market Intelligence analyst Greg Sterling told the E-Commerce Times.
"I strongly suspect they will come to terms," he said, adding that it may not be a coincidence that the results came shortly after Google released strong fourth-quarter results showing continued gains in advertising revenues. "I can imagine (Viacom Chairman) Sumner Redstone reading the Google Q4 results and slamming his fist on the table. He and others see Google being enriched at the expense of traditional content publishers."
Even prior to its YouTube acquisition, Google was negotiating with content owners over content licensing and inked some licensing deals. After it purchased YouTube, Google said, it set aside US$200 million of the purchase price to fight any copyright suits that might evolve.
For now, Google will likely avoid court, though it might be forced to make licensing deals that are more generous than it would hope.
The details of any licensing agreement will become a touchstone for future negotiations, UBS Investment Research analyst Benjamin Schachter said.
"The terms have major implications for the value of content online," Schachter said. "Google wants to be the tech and distribution partner for video content online."
Google, he added, will likely strike a deal to "establish its long-term position" as a major player in theonline distribution of video content.