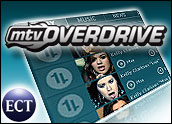 Seeing potential to merge entertainment with e-commerce, MTV Networks today said it would buy the parent company of the wildly popular youth Web site Neopets.com.
Financial terms were not disclosed, but published reports suggested the purchase price was around US$160 million.
MTV Networks is a unit of Viacom International, which has made it clear it intends to bolster its online activities as it seeks to find growth opportunities in the face of stagnation among its media holdings. The MTV Networks unit also oversees other youth-focused holdings such as the Nickelodeon cable network and Nick.com.
One-Two Punch
NeoPets now counts nearly 25 million members worldwide, many of them pre-teens and teenagers. Users sign up to log on and care for virtual pets that live in a mythical place called Neopia, which boasts an extensive made-up geography and species of pets.
"NeoPets users are passionate about the site and its unique offerings, and that is exactly the kind of connection with audiences that MTV Networks cultivates and values," Judy McGrath, CEO of MTV, said in a statement. "Its acquisition is an important move for us as we aggressively move forward as a multi-platform entertainment company."
MTV noted that 60 percent of the NeoPets membership is over 13 years of age, making it a good fit with its other properties and another platform from which to reach teenagers and young adults.
"The combination of NeoPets and Nick.com gives us a one-two punch leadership position in the online entertainment space among kids and young adults," said Herb Scannell, vice chairman of MTV Networks and president of Nickelodeon Networks, who will oversee the NeoPets brand.
That audience is sought after by marketers despite their limited buying power because consumers form brand loyalties at young ages and because the group influences many purchases made by their parents. Neopets also has a strong retail presence, with plush toys, clothing accessories and electronic gadgets based on its virtual pets retailing in outlets such as Target stores.
Eye on the Web
Viacom has made it clear that it believes the Internet offers opportunities for growth; the company recently split its holdings into two distinct divisions, a move aimed at clearing the way for more expansion.
In April, MTV launched "MTV Overdrive," a Web-based channel designed for broadband users. The site will feature music videos, live music performances, short-form programming and artist interviews.
Also, in its most recent earnings report, Viacom said it would consider Internet-facing acquisitions that fit into its overall strategy of creating a multi-media company.
Viacom joins a long list of top traditional media companies that are eying the Web for growth and new revenue opportunities.
However, beyond adding to their marketing capabilities, some of the acquisitions signal a desire by what were exclusively advertising-supported media companies to diversify their revenue streams. For instance, the New York Times Co. last year bought About.com and The Wall Street Journal bought MarketWatch. More recently, media company Scripps bought shopping search site Shopzilla, which could open up direct e-commerce sales opportunities.
Forrester Research analyst Charlene Li told the E-Commerce Times that many traditional media companies like Viacom are realizing that digital delivery, including the Internet channel, offers new revenue opportunities. While the effectiveness of traditional 30-second TV spots is being called into question, interactive media such as the Web are getting a new look by marketers.
"The Internet offers more opportunities to focus advertising," Li said. "You know who's watching and can deliver more targeted marketing messages."
In Stores Now
Privately-held Neopets has not disclosed its revenues, but reports say the company brought in more than $10 million annually.
The timing might be right for MTV. Sony Computer Entertainment has already announced it was working on video games based on the Neopets characters and a movie is said to be in production.
Many observers believe iconoclastic Viacom Chairman Sumner Redstone will move his company aggressively into higher-growth areas such as the Internet. Holdings such as the CBS network and UPN have seen slow growth as traditional media finds itself competing with a multitude of new competitive threats, from the Internet and specialized cable channels to digital video recorders and other emerging technologies.
Starting with a site such as NeoPets could be a recipe for success, because the site wins high marks for so-called "stickiness" with Nielsen/NetRatings, rating is as one of the top 10 stickiest sites online. Stickiness is a measure of how long visitors spend on any given site during a single visit, as well as how likely they are to return multiple times in any given month.