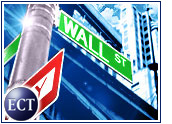 VerticalNet (Nasdaq: VERT) picked up 59 U.S. cents to $2.65 in morning trading Wednesday, after announcing anexpanded alliance with consulting services firm Computer Sciences (NYSE: CSC).
The companies said that theywill collaborate on bringing business-to-business (B2B) services toU.S.-based customers in manufacturing and other industries, as well as on marketing and sales initiatives.
VerticalNet said that it has worked with CSC in the past, integrating itssoftware into online marketplaces for several customers.
VerticalNet "continues to be ahead of the curve" in developing B2Bsoftware, said CC Satterfield, a vice president in CSC's consultingdivision. The timing of the new, expanded alliance "couldn't be better,"Satterfield said.
"We believe that the industrials' market sector is poisedto take advantage of full-scale value chain collaboration," he added.
Financial terms of the agreement were not disclosed.
Last week, Horsham, Pennsylvania-based VerticalNet reported a first-quarter loss of $28.2 million, or 30 cents per share, compared with aloss of $28.2 million, or 30 cents, in the same period a year earlier.Revenue rose 185 percent to $36.7 million.
The company aims to post a profiton a cash basis by the fourth quarter, though it expects a loss for thesecond quarter as it restructures its operations to deal with a drop incorporate technology spending.
Cost-cutting moves reportedly include a plan to lay off a quarter of thecompany's 1,078 employees.
VerticalNet shares are down from a 52-week high of $63.38. Shares of CSC,down 8 cents at $36.30 in Wednesday morning trading, are far below their 52-weekhigh of $99.88.