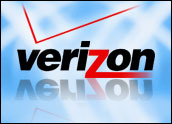 Forty-five thousand striking Verizon workers could lose medical benefits by the end of the month. A provision in the workers' contract allows suspension of medical benefits as of Aug. 31, Verizon spokesperson Raymond McConville confirmed, including coverage for prescription drugs, vision and dental services.
Health coverage will still be available to striking employees who want to pay for it themselves through the federally mandated health insurance program, COBRA. However, COBRA tends to be very pricey.
The 45,000 union members have been picketing since August 6 to protest benefits concessions Verizon is demanding: the elimination of two paid holidays; the freezing of pensions; the imposition of a policy that would raise pay based on job performance only; and an increase in the union's contribution to healthcare premiums.
Verizon reported a profit of US$3 billion so far this year, strikers have emphasized, arguing that it doesn't need to cut down on employee benefits.
The strike has become increasingly volatile. Verizon has accused workers of deliberately sabotaging its infrastructure. It has sought and obtained court injunctions in several states to bar strikers from blocking entrances and harassing other workers. Meanwhile, workers have accused the company of purposefully driving a vehicle into protesters.
Working Toward an Agreement
Verizon warned strikers and the union about the impending medical cuts.
"On medical benefits — this is not a surprise for the union," McConville told the E-Commerce Times. "As part of a mutually agreed-to benefits plan, medical and other benefits would be suspended on August 31. This is in accordance with the benefit plans that have been negotiated with the unions."
Union bosses and striking employees were well aware of this, he insisted.
"Under COBRA, healthcare will still be available for these employees with the difference being the cost will have to be picked up by the employees whom union leaders took out on strike," McConville said.
The threat of healthcare revocation could throw another monkey wrench into negotiations between management and the union, although Verizon claims it wants to find a middle ground between both parties.
"This is not about Verizon prevailing against the unions," said McConville. "This is about both sides working together to come up with an agreement that recognizes the competitive and economic realities the business faces and is mutually beneficial to both parties. Discussions continue between Verizon and the unions to make that happen."
Verizon has come under fire for pushing concessions while delivering profits, but McConville dismissed those criticisms, emphasizing that the strikers are part of the company's struggling wireline business.
"The $3 billion profit was generated almost entirely from the wireless side of the company," he pointed out. "The union employees work on the wireline side, which has faced continual declines in revenue, income and landline phone connections. Even still, Verizon has invested its profits into its networks — $16.2B in its wireline network in the last two years alone — to create cutting- edge services that generate revenue and good union jobs."
Strike Could Spread
Over the last 10 years, employee benefits have suffered, whether a company is profitable ornot, Rob Enderle, principal analyst at the Enderle Group, told the E-Commerce Times.
"So Verizon is not alone," he observed. "HP cut employees and almost started a strike. In the past, this has been almost unheard of in the tech sector. Verizon will now have to deal with a hostile workforce."
An unsuccessful strike would cripple the union, according to Enderle. "A lot of Verizon employees will be terminated, and other workers will fear for their jobs."
Quite the opposite will occur if the strike succeeds, he said, with protests spreading from company to company.
"If the strike is successful, it will probably spread to other carriers," said Enderle. "Even if the other carriers are not unionized, this could prod unionizing. Usually a successful strike goes across the entire industry."
Given the current political climate, and given the weight the recession has placed on workers nationwide, there is likely to be widespread sympathy for the strikers.
"This is a healthy environment for a union to win, since we have a Democratic administration," said Enderle. "Plus, popular consensus will probably side with the union, since so many people are in a similar boat."